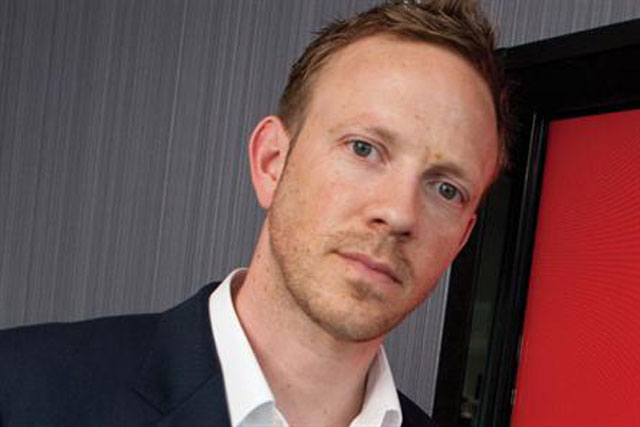 Six advertisers, including Tesco, will roll out mobile display campaigns in the beta trial. The new service will deliver highly targeted ads using first-party data from 22 million customers from the three phone operators.
Weve's first-party data is only rivalled by the "big three" of Apple, Facebook and Google, according to Nigel Clarkson, the commercial director at Weve.
Clarkson said: "From the product point of view, we believe that we're doing the right thing for the market. That's the reason we're beta trialling it, we want to make sure we get it right.
"We want to get more brands involved and drive more money into the medium."
Weve currently has data on 22 million people, out of the total 65 million customers with O2, Vodafone and EE. It expects around 30 million people is the maximum number who will opt-in to receive targeted ads.
Clarkson said Weve's display ads would bring more precision to media planning for mobile.
He said: "There's currently a sense of 'accidental mobile'. Media spend on mobile has gone through the roof, but that's because people are migrating from a desktop to a mobile device. We are trying to push things that are specifically for mobile."
Clarkson said the precise targeting and measurement would encourage advertisers to be more creative on mobile: "If I asked you to remember the last brilliant mobile ad you saw, you'd struggle. It's hard to be creative if you don't know who you're showing the ad to and you don't know who's responding."
Since it launched in March 2013 Weve has sent 95 million text messages ads for more than 500 brands. The trial rollout of display ads will lead to a full service will launch in early April.
Announcements will be made in February about its long-awaited mobile wallet initiative and loyalty services.
Milton Elias, the head of mobile at OMD UK, said Weve's "cautious" display ad trial was not an immediate threat to Apple and Google. He said: "Based on what little we know about it launching in beta, I don't think there's anything to send alarm bells off just yet.
"It depends what else Weve comes to market with, and what they can give in terms of insight and post-campaign analysis. If you run an automotive campaign, for example, we should be able to know whether they've called a dealership within the next five days.
"So that's where it gets more interesting, and where a lot more incremental budgets could come."
Elias said Weve had "made SMS sexy again" but its display ads offered further potential to the market.
Every display ad that Weve serves will contain a button for a user to opt-out of all Weve ads instantly.
---
WHAT DATA DOES WEVE HAVE ON PHONE USERS WHO OPT-IN?
Postal district
Demographic information
Gender
Year of birth
Phone contract type
Phone model
Likes (e.g. football or music)
Phone use (e.g. high use of data or texting)
---
Elias said: "For display ads with Weve, we can now start looking at groups like zone one commuters, new mums or frequent fliers who have been roaming with their phones.
"We could only reach them through SMS before, but now we have the potential to reach them in a comparable way to how we buy the bulk of mobile media."
The six advertisers will be trialling features including a proprietary technology created by Weve, which tracks phone users as they move between apps and web browsers.
Weve claims this will reduce the possibility of ads being wasted by being shown more than once to a single person.
Sean O'Connell, a director of product for Weve, said: "There isn't currently any robust measurement of when a user moves from an app-based to a web-based experience on a phone, because there aren't cookies on mobile in the same based as there are on computers.
"[Agencies] end up wasting a lot of budget because they're showing the same ad to the same person. We think somewhere between 21 and 23 per cent of mobile impressions are wasted.
"We developed a technology based on the data that's passed to us from the mobile operators, that allows us to stitch different IDs – such as Apple IDs and cookie-based IDs – into one master identifier."
---
WEVE IN NUMBERS
22 million number of customers Weve can reach
10.5 million peak viewers of last year's X Factor final
65 million number of total customers O2, Vodafone and EE have
80% percentage of top FTSE 250 brands that Weve works with
6 advertisers doing the Beta trial of display ads
95 million SMS messages have been served
500 brands have used the Weve SMS service
---