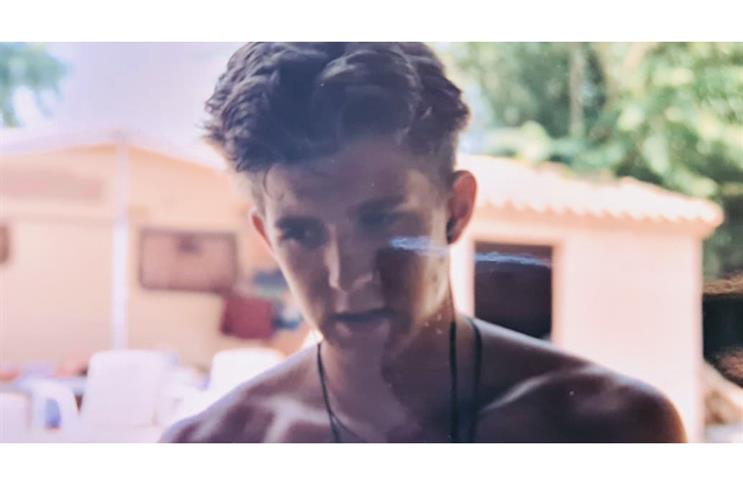 Warning: this article contains references to suicide.
With COVID – and the isolation, fear and anxiety it's triggered – fuelling a sharp rise in mental health issues, his death is a tragic lesson in the importance of talking; of letting somebody in to shoulder the weight; of being more aware as a friend.
Glass always full
Ben (pictured) was a gentle soul and real people person; you could take him to a high-brow dinner party or dingy bar, and he would thrive, making whoever he was with feel important in his understated and empathetic way. Being close friends with him was a genuine pleasure.
Yet, beneath the surface lurked a disquiet that brought certain impulses to the fore. Ben's all-in approach to life was a driving force behind the establishment of Guerillascope, but it also fuelled an addictive streak that ultimately cost him everything.
Let's talk
Back then, it was seen as weak if men talked about their personal issues – there was a stigma associated with being open about it, exacerbated by a woefully inadequate system of public health services that meant the only place you could turn was inwards. It's only now that this toxic masculinity is being exposed as the menace it is.
Today, the likes of NABS, CALM, Movember and Mind are doing wonderful work in normalising conversations around men's mental health, both within the advertising industry and outside it. The way it's treated in the media, too, is shifting away from the stigma that a struggling man is in some way defective.
But more still needs to be done from an early stage for people dealing with addiction, depression and other issues.
With the impact of COVID adding to a pre-existing mental health crisis, considerably greater investment in accessible support services is required – it can't be left to charities alone to ensure people do not have to wait months for help. Awareness campaigns must give mental health the same attention as physical health.
NABS is the support organisation for people working in advertising and media, and its empathetic and experienced staff are skilled at giving help to those facing challenges with their emotional and mental health. In fact, thousands of people in the industry call NABS each year; as well as support from the Advice Line, many are also referred for therapy, with NABS paying for one course of sessions.
Annabel McCaffrey, head of support services, says: "NABS is here for you if you need help with your wellbeing. We would encourage anybody in the industry who needs some help, guidance or even just a listening ear to give our Advice Line a call. We'll listen to you with compassion, we'll ask you what you most need and we'll work with you to achieve that." 
Never forget
Looking back, his parents wish that the people closest to Ben had spoken to him more about the problems he was going through: "As a family we kind of hoped that all his issues would just go away – but it doesn't work like that." 
 "It was an exceptionally hard time, because it got to a point where we could see what was happening. There was an air of inevitability by the end, and nothing seemed to help him out of it," added Richie, his younger brother.
Ben's funeral was attended by a huge number of people, each of whom had their own favourite story. The affection with which he was – and still is – held by friends from all walks of life is a testament to the character he was.
For us, it was his thirst for life, empathy and industrious nature that we remember most: these qualities are the building blocks for Guerillascope's entire company culture. We only wish he was here to share in the success of the business he played a pivotal role in getting off the ground. 
So, please, if you're struggling with your mental health, never forget that help is there. Let somebody in before it becomes too much – it'll be the best decision you ever make.
Call NABS on 0800 707 6607 between 9am – 5.30pm or email support@nabs.org.uk for tailored advice and guidance, whatever your level or experience. We aim to respond to all calls and emails within 48 hours. Or, for support right now, call Samaritans anytime on 116 123, they are open 24 hours a day.