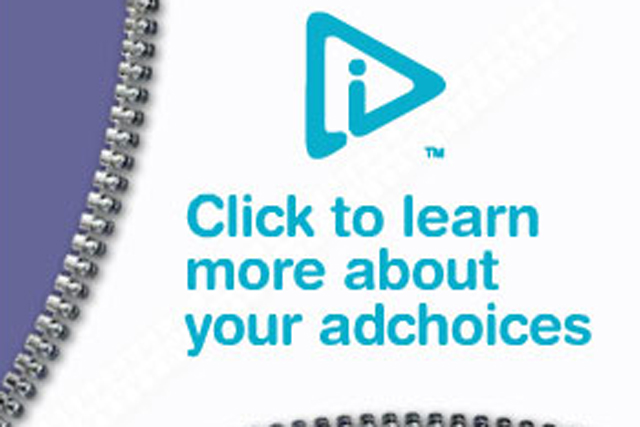 Weve, a collaboration between Vodafone, EE and O2, will run the icon alongside display ads on the mobile web and in-app, in a move it claims is an industry first.
Online advertising bodies are attempting to raise awareness of the AdChoices icon, which sits at the heart of a pan-European self-regulatory programme, backed by the European Commission and the UK government.
Businesses across the UK and Europe have been rolling out the icon during the past two and a half years, while the UK became the first to launch a consumer-awareness campaign around the icon last June.
The new initiative by Weve means that if a user clicks on the icon and opts out, they will never again receive internet-based ads via Weve, even if they acquire a new handset due to the operator-level collaboration.
It takes just three clicks to opt out and during the beta test of Weve's display ad service, the joint venture claims opt-out rates were only 0.002% against the impressions served.
Users are able to click on the triangular AdChoices icon that will appear in the corner of all ads, which will take them to an opt-out page.
If they want more information about exactly what information is being used to send them those ads, they can click to view their mobile operator's privacy policy.
Shiv Bhaduri, head of media products at Weve, said: "The company has worked to develop and create a service that delivers targeted display advertising for consumers based on ads that are directly relevant to them, built on factors such as age, gender, location and interest segments.
"But we have been very focused on giving users control over what kinds of ads they see and how those ads are chosen for them. That's exactly what the AdChoices icon is about – giving people a simple, effective way to stop receiving targeted advertising."
AdChoices is currently predominantly used on the desktop web, but preferences are not maintained if the user switches machines or clears their browser cache.