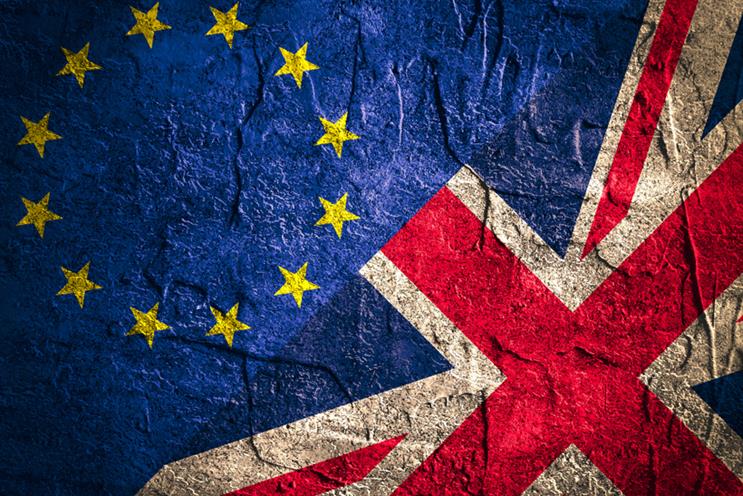 Although I am not a UK national, I have followed the debate closely and am sensitive to how it has become emotive and sometimes divisive.
This is not an Obama-style "back of the queue" quip, nor a #hugabrit from Brussels but an external view from a French-German, who greatly admires the UK, and which aims to lay out some of the facts which have sometimes been ignored or distorted in this heated debate.
Firstly, the UK ad industry is in rude health. PwC claims that Britain is set to overtake Germany as the largest market for media and entertainment in the EU, driven largely by the rise of digital advertising.
The latest AA/Warc Expenditure Report indicates that UK ad spend exceeded £20bn in 2015 as growth hit a five-year high. Internet advertising alone grew by over 17% to £8.6bn last year.
"Just 13% of UK laws have anything to do with Brussels"
After the US, British companies consistently win the most Cannes Lions. There is no doubt that the UK is a global leader when it comes to the creative industries, punching significantly above its weight given the country's size.
The Brexit argument goes that, freed from the shackles of Brussels legislation, the UK could hit new heights. Four important considerations need to be taken into account while making such an assertion.
Firstly, the UK's success is due in part to its export of advertising services to the rest of the EU. The Advertising Association's latest Advertising Pays report calculates that Britain exports £4.1bn of advertising services every year and the country's balance of payments surplus for advertising is the biggest in Europe (£1.6bn).
Secondly, Britain's marketing, technology and creative industries are in part a hotbed of excellence owing to the fact they are highly diverse and multinational. Figures from data intelligence company DueDil show that more than a fifth of British start-ups are led by foreign entrepreneurs, while the number of tech directors in Britain from EU countries has grown by 176% since 2010. Curbs on EU immigration could affect many businesses' recruitment practices.
Thirdly, the over-regulation from Brussels argument has been over-stated. According to the House of Commons library, just 13% of UK laws have anything to do with Brussels. Conversely, there's long been a perception that Brussels is more interventionist than Westminster when it comes to regulating industry.
Particularly on regulation relating to media and advertising, the EU has in fact been mainly influenced by the UK approach and followed its general reliance on industry-led standards to implement principles enshrined in law. Having the EU follow UK leadership in this area, as in many others, brings real benefits to UK businesses.
Finally, if the UK post-Brexit wanted access to the EU single market, which most Brexit campaigners still advocate given about 45% of UK trade is with the EU, it would still have to comply with all EU rules but without any say in making those rules. No matter what happens on June 23 rd , the UK will remain 21 miles away from a continent of 500 million people. It makes sense to keep a seat at the table, to defend British interests and play the leadership role Britain always has.
"Leaving the European Union could cost the UK £70m in ad spend growth each year- a total of £1bn by 2030"
There is a great deal of uncertainty over how the UK would secede from the EU and the economic and political repercussions it would entail. While there is limited trust in economic forecasts, the majority indicate people in Britain would be poorer. In the our industry, Zenith Optimedia, for instance, estimates that leaving the European Union could cost the UK £70m in ad spend growth each year- a total of £1bn by 2030.
Naturally, perhaps, given my dual nationality, I am pro-European. However, I am not blind to the EU's inadequacies and shortcomings. Brussels policy-making can be a source of frustration to me and my colleagues, six of whom are British! This is partly due to the fact that the EU bureaucracy is so lean; the EU employs less than 40,000 civil servants compared to over 400,000 in the UK.
However, we often find the most impressive and compelling of our institutional interlocutors to be British. Very often, they are at the vanguard of improving the way the EU works.
We cannot escape the fact we live in a global world. The threats we face, whether from terrorism, climate change, cybercrime and immigrant flows are very real and are here to stay. There are no immediate, single nation solutions to any of the world's most intractable problems. That applies to our own industry as well.
The only way any of these issues can be addressed is by countries operating together. Our future in a globalised world must be built on more, not less, collaboration with our neighbours.
The status quo is rarely sexy in politics. People always want change. Yet the only certainty with Brexit is uncertainty.
Few countries have given more to building a peaceful and prosperous European Union than the UK. That is the reason why few Europeans want to see the UK leave. They want to see more of Britain, not less.