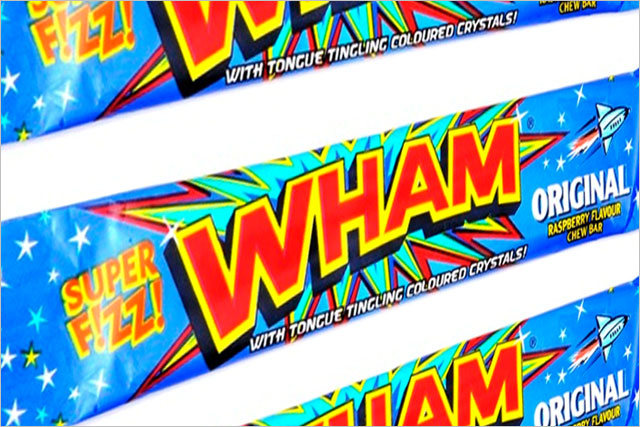 Tangerine Confectionery acquired the rights to the chewy bar brand last year from the administrators of Millar McCowan, which folded last year. The Wham bar was removed from shelves in September 2011.
Tangerine Confectionery's current portfolio includes Barratt Refreshers, Sherbet Dip Dabs, Sherbet Fountains and Fruit Salads.
According to Tangerine Confectionery, the Wham bar sold over 30 million bars a year at its peak.
The new-look bar will return with an improved recipe and flavours but will still include its core raspberry bar as well as a mini Wham in a sharing pack format.
Other flavours include Strawberry, Cola, Sour Apple, and Brew variants.
The range will also include "novel" confectionery lines including sour and fizzy products.
Its relaunch is being supported by a fully-integrated marketing campaign that invites consumers to say "Wham it!" to boring and unexciting everyday experiences. The marketing's specific details are still being finalised.
The new-look standard Wham bar will be priced at 20p while the "Mega Wham" bar will be priced at 29p.
Follow John Reynolds on Twitter @johnreynolds10