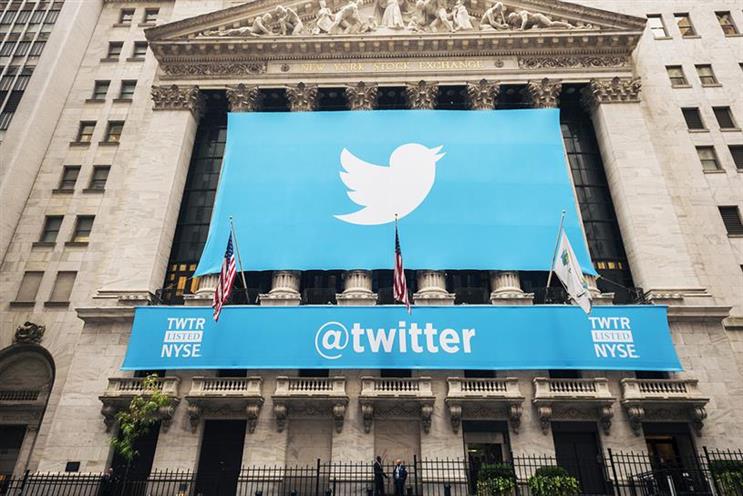 As media innovations go, the launch of Twitter's event targeting feature might not at face value seem the most dramatic, but it does add to a series of changes that the company has introduced over the past few months in order to make it more ad-friendly.
For Twitter it is a logical step as it empowers brands and individuals to schedule their editorial plan in a more sophisticated way and allows them to hone in on what is relevant to them, thereby increasing scale and engagement.
Event targeting provides marketers with a searchable calendar of upcoming global events that are predicted to result in a spike in Twitter interest – such as the Super Bowl or Coachella - that might align with their target audience, and help them plan a campaign accordingly.
At its simplest therefore it's a diary that any agency would already have access to, but on a more granular level users can drill down to obtain more sophisticated information about the characteristics of the audience – such as gender split or age – for each event based on previous data. They are also able to create a campaign for the event based on segmentation information on an event audience.
Those brands that want to be disruptive or 'clever' during events can therefore better plan moment marketing content (communications or marketing efforts that drive engagement with consumers on up-to-the-minute events or topics) to create tweets to respond to scenarios taking place. This is something we did to great effect in 2013 when Nokia Lumia hijacked Apple's launch of a range of colouful handsets that emulated its own in our #Thanks, Apple ;) campaign. This became the most retweeted brand tweet of the year.
So far, so obvious you might think. But the implication for brands being able to take this and potentially tie in Periscope (copyright laws allowing) could result in a more powerful set of marketing tools still. By combining relevant or disruptive tweets with video content, branded communications would feel more authentic and seamless compared to marketing messages pushed via banner ads.
Moreover, event targeting does seem to be part of a reinvigorated commercial strategy following the departure of Dick Costolo, who had been blamed by analysts for failing to monetise the platform and to grow user numbers. In it second quarter results, announced yesterday, Twitter's average monthly active users came in at 304 million for Q2, 12 percent higher than a year earlier but only up slightly from 302 million in the previous quarter. Shares in Twitter fell by more than 10 per cent amid investor disappointment.
While Twitter has always espoused that its platform was about creating a product that touched billions of people across the planet and that ad revenue is a by-product of that, the fate of Dick Costolo cannot be avoided.
With Twitter's ad revenue still lagging behind Facebook – it accounted for less than 1 per cent of the $145 billion spent on digital advertising worldwide in 2014 compared to Facebook's 7.9 per cent, according to eMarketer – it seems to have followed its philosophy with building tools that empower brands whilst also keeping an eye on ad revenue. With shareholders to please whilst also keeping to their philosophy of 'respect their user base', this in theory looks like a smart move.
Ryo Murad is the senior client director at Wunderman