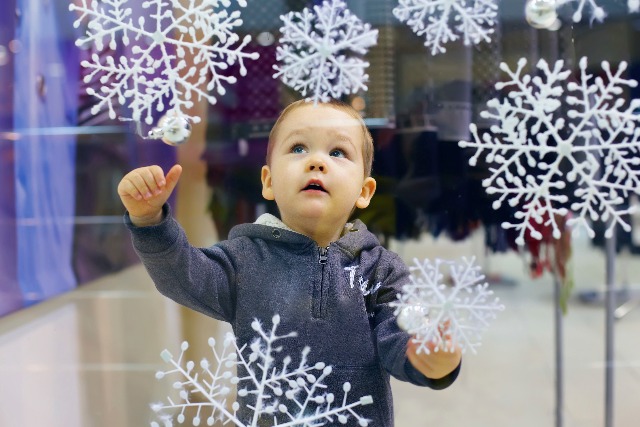 From big advertising bucks spent on tear-jerking Xmas campaign weepies to the spectacular window displays to celebrate the festival – Christmas has become retail theatre.
In a digital age, when it is predicted that, for the first time, the online spend in December in Britain could well cross the £10bn mark, is there a point to Christmas windows?
Last year, people queued up for hours waiting for the moment that Harrods, Selfridges and Fortnum & Mason unveiled their Christmas masterpieces.
The window displays, therefore, contained elements of reinforcing the consumer's perception of the retail brands as much as shifting units. The theme of 2014's Selfridges display, 'Storytelling', suggests that the trend has continued this year. This brand-building element of physical retail is clearly being recognised by online-only retailers as well as the more established stores.
Bricks-and-mortar retailers are working harder on adding digital, connected elements to their window displays, while internet brands like eBay and Amazon are launching pop-up stores in time for Christmas.
Connected window displays from retailers include Ted Baker's 'Merry Kissmas' themed displays that used a giant mistletoe installation linked to Instagram and Twitter to post pictures of shoppers kissing.
Luxury fashion store Jonathan Trumbull used facial recognition technology and sound sensors in its 'Face in the Show' Christmas display to increase shopper engagement.
Last year eBay launched pop-up shops just in time for Xmas to showcase itself and etailer Very.co.uk unveiled its digital 'shopping windows' at Liverpool's shopping and leisure complex, Liverpool One. Amazon, which trialled a pop-up bookstore in San Francisco last year, opened a physical bookstore in New York in time this year.
Digitally-enabled Christmas
While retailers gear up for the most digitally-enabled Christmas, the importance of Christmas windows cannot be played down –our past research, which talks about bricks and mortar stores, indicates that they remain at the heart of shoppers' relationship with retail brands
It revealed that over 70% of shoppers emphasise the importance of physically experiencing products before purchase and the live interaction with staff for advice and to resolve any issues. Not to mention the simple fact that they really like the act of shopping, too.
Xmas windows are not the Ghosts of Christmas past. If, as the survey suggests, the store remains central to shoppers making purchases and is where they like to make their purchases, retailers will be foolhardy not to invest in creating the magical annual retail event.
Research indicates that Christmas windows remain at the heart of shoppers' relationship with retail brands
And when that magic of window display is tied in with mobile, social and email platforms in order to be more personal, relevant and timely with offers, we can forecast a joyous Christmas for shoppers and retailers.
After all, it does not have to be a fight between physical and online. Christmas windows, combining theatre with connectivity, are the perfect expression of the blurring of the lines between bricks and digital and of the importance of bringing brands and products to life.
Read next