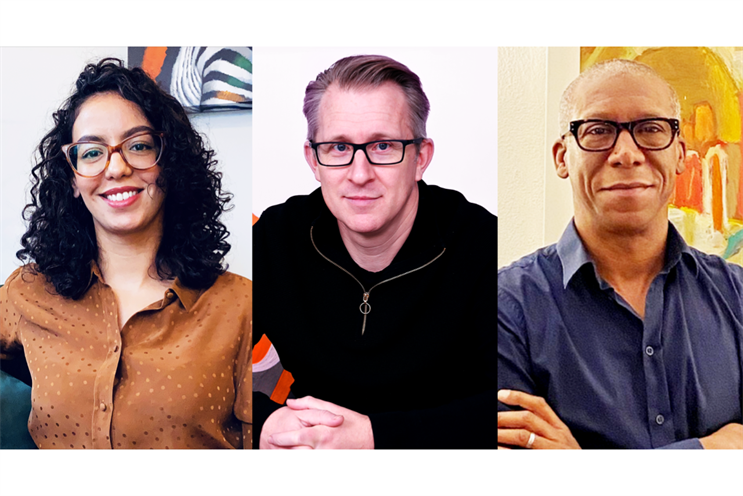 Start-up marketing agency What's Possible Group has bolstered its leadership team with three appointments.
Media business and data expert Karl Weaver has been named chief commercial officer and will report to chief executive Martin Woolley. Donia Baddou has been appointed as managing director of Connections, the group's brand-to-brand marketplace, and Ian Maynard has been hired as managing partner of Connections' agency services team. All three of the roles are new ones for the agency.
In his most recent role, Weaver was a managing partner at KW Consulting LLP. His previous positions include chief executive of Publicis' data practice and Dentsu-owned Isobar.
Weaver said: "What's Possible is on a mission to unlock enterprise value for clients by building diverse solutions that connect our capabilities in data, creative, media and geo-targeting. It's incredibly refreshing to see, and I'm delighted to be joining such a great team."
Baddou is the co-founder of GrowthLab, a consultancy for companies. Prior to this, she was chief commercial officer, EMEA, for Mobkoi, part of The Brandtech Group formerly known as You & Mr Jones.
Baddou said: "Brand-to-brand marketing has the potential to undergo hyper-growth, and this is such a brilliant opportunity for Connections and the wider What's Possible Group as we look at diversifying the portfolio, transforming digitally, and adding more monetisable touchpoints to our clients' customer journeys."
Maynard joins from Royal Mail, where he was a member of the Royal Mail Letters board and director of marketing, strategy, research and planning. He has expertise in direct-to-consumer marketing and prior to the Royal Mail, was managing director of media at RAPP UK.
Maynard said: "As consumers, we're all spending more time at home, and brands must learn how to adapt their comms to keep pace with consumer change. I'm looking forward to helping What's Possible Group clients become leaders in this emerging space."
Woolley said: "Our culture and strategy have come together, and it's attracting brilliant people.
"Our Group strategy has opened up dynamic growth possibilities for our clients. There's such a sense of momentum across the Group right now. It's a joy to be part of."
What's Possible Group launched in June of last year to help growth brands that sit between start-ups and multinational companies.