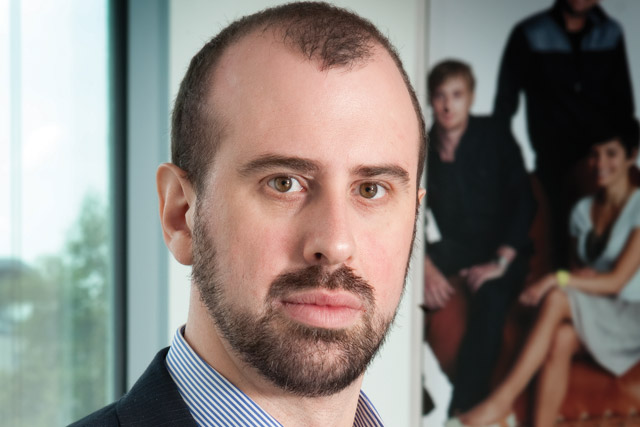 The communications devices of several of my senior team are sleeping snugly in the Carat phone hotel, the agency initiative for staff to leave their phone at work while on holiday.
Like any moment of calm, there's a storm of activity to follow because the close of 2014 will be crucial.
There will be big decisions about investment to be made for both the long and short term. But are businesses being brave enough when answering this question; making strong plans for growth and prioritising ruthlessly? And are we, as an industry, putting enough effort into making the case that growing advertising spend will grow businesses, or are we playing it safe?
Even in a convergent media landscape and a digital economy, well-calibrated advertising spend is still one of the most effective ways of making all other elements of the business ecosystem work better, and drive growth.
In most organisations, the art of budget setting hasn't changed significantly since Professor C L Hung and Professor Douglas West's renowned paper, 'Advertising budgeting methods in Canada, the UK and the USA'.
For most companies, there are four main questions: How much are we going to sell? What's everyone else going to spend? What do we want to do? What can we afford? They are good questions, and now is a good time to ask them.
In 1991, Hung and West noted in their budget-setting methodologies paper, that the more task-focused 'What do we want to do?' was becoming a stronger part of the equation. Of the four questions, this is the one most focused on future growth and, of course, also potentially the most subjective.
Its rise at that moment reflected a UK economy preparing itself for growth, shifting from conservative practices to driving growth in the next few years, which turned out to be a bumper time for both the broader economy and the vibrancy of the marketing communications industry. It's not difficult to draw optimistic parallels.
At this watershed in the UK and European economy, it is time at last to start budgeting for growth – but with the hard-headed experience gained from a period focusing down on what really works and what really adds value.
In a phase of contraction, it has been easier to think about what we can afford, what the competition will do, and what we can get for free through owned and earned media to reduce money spent on media buying.
Everyone who touches the budget-setting process needs to apply those sun-drenched brains to some crucial questions. Are we spending the right amount, and on the right markets, brands and initiatives? Is our money aligned behind ideas that are really going to make a scalable difference? Are we making these decisions in a sensible and progressive way?
The decisions we make right now will help set the course of the value of businesses and brands for the near and distant future.
Matthew Hook, managing director, Carat