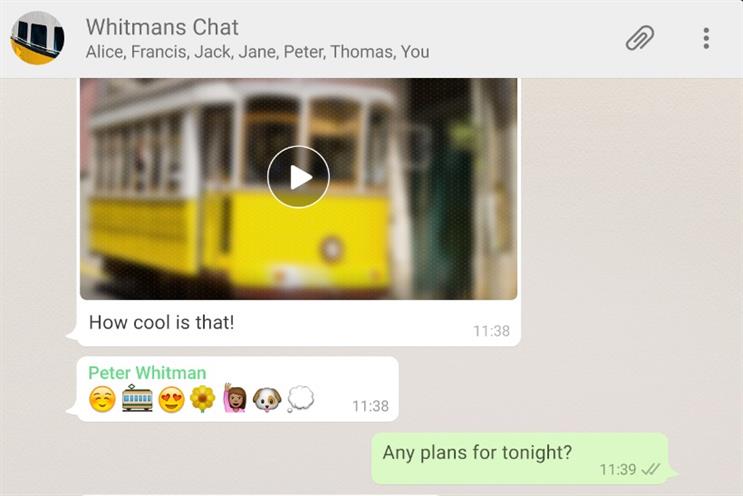 CEO Jan Koum announced the changes at the DLD conference in Munich, but didn't go into detail on when exactly they might happen.
According to a company blogpost on the changes, WhatsApp will this year begin testing tools that allow consumers to "communicate with businesses and organisations [customers] want to hear from".
That means no ads and no messaging spam, and more of a notifications service.
For example, customers can check in with a bank about a fraudulent transaction, or receive a notification of a delayed flight. The concept is similar to signing up for delayed flight notifications by text.
WhatsApp ruled out introducing third-party ads in its post, stating: "Naturally, people might wonder how we plan to keep WhatsApp running without subscription fees and if today's announcement means we're introducing third-party ads. The answer is no."
Enabling third-party brands on the platform should provide WhatsApp with a revenue boost. Koum announced that the messaging app would drop its annual 69p fee to allow more users to access the service.
Brands on messaging services
Facebook is similarly turning its Messenger service into a platform, allowing users to hail Uber taxis without ever leaving the app. It also already offers users the ability to chat with businesses through Messenger.
While brands do already use WhatsApp to communicate with customers, Koum said the company would make this easier.
Last year, Clarks rolled out a WhatsApp campaign around its 'Desert' boot.