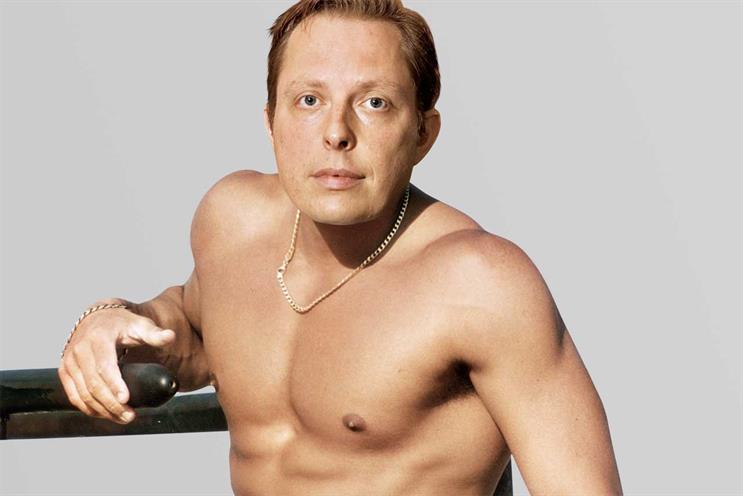 For Diary's first "torso of the week" [hopefully the last – Ed], we present Leo Burnett London's Paul Lawson. Today's more, ahem, cuddly Lawson is extremely proud of his former six-pack and carries
a shirtless picture of himself on his mobile phone as a reminder to anyone who can be sold a quick glimpse of his, erm, salad days.
A headless chicken
Keen to differentiate itself from other agencies, Kindred decided to swap the staid staff photographs often seen on agency websites for Lego representations. However, having visited two Lego shops, they found the only skin colours on offer were yellow, pink, black and grey. Indy Selvarajah, the deputy creative director, reports that excitement made way for a deep sense of "exclusion" when he saw there were no brown-skinned options. In fact, the only brown figure Selvarajah deemed suitable was a chicken, which he decided to use in place of his head. Selvarajah has contacted Lego's head of marketing to ask whether they might be able to make him a special brown head (and arms). It's not too much to ask, is it?
It's Haribo Potter
Eagle-eyed viewers have been complaining on Twitter that the ad for Warner Bros' Harry Potter Studio Tour is identical to a recent Haribo spot. They may have a point since both spots use adults lip-synching to kids' voices to show childlike delight.
But if the similarity is enough to enrage multiscreen teens, then spare a thought for Quiet Storm, which not only created the Haribo spot but pitched for the Harry Potter Studio Tour business and lost to RSA Films. Of course, varying production times mean it's hard to know what the true timeline of events is but, whatever happened, it's just not quidditch.
Got a diary story? E-mail us at campaign.diary@haymarket.com