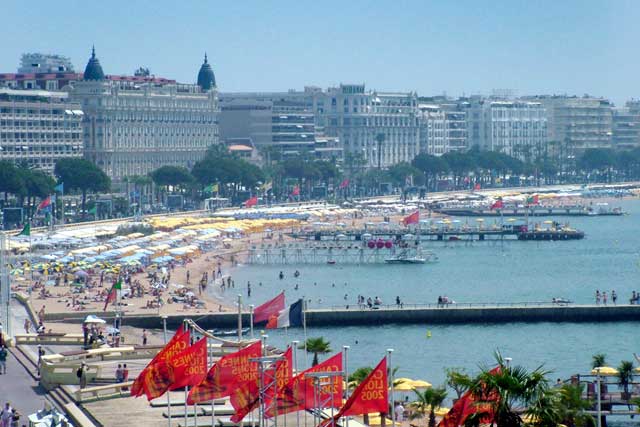 In his Cannes festival diary, published in Campaign last year, Simon Clift identified three main tribes among the 9,000 (a record) delegates at the 2011 bash. Clift knows a thing or two about the Cannes Lions International Festival of Creativity. Now a consultant, he was formerly the chief marketing officer of Unilever and, as such, was a pathfinder for one of the tribes he identifies in his piece.
So, aside from his own (clients - and he noted that an unprecedented quarter of all delegates last year were advertisers), he identified another two tribes: one made up mainly of young creatives and the other of heavyweight agency network bosses.
Sadly, a fourth tribe had yet to make itself properly known to veteran Cannes-watchers: media execs. Despite the fact that Cannes has had a media awards scheme for many years, media people remain relatively thin on the ground at the festival generally. But that's changing - last year, arguably for the first time, media began making a noise wholly disproportionate to its modest numbers.
This in itself was highly encouraging - but of even greater significance was the fact that much of this media noise centred on Google. Not only was the Google executive chairman, Eric Schmidt, named Cannes Lions 2011 Media Person of the Year, but the company scooped a Cyber Grand Prix for "The Wilderness Downtown" interactive execution showing off its Chrome browser and also landed a clutch of gold and silver gongs for other campaigns.
Google spent much of the noughties telling people that old-style advertising was dying and would be swept away by a new form of marketing economy that would supersede the backward, labour-intensive, subjective stuff produced by human creativity.
In fact, Google's Puritanical New Model Army used to sneer at events such as Cannes ... and then the company started losing bucketloads of money on YouTube. Now, if you look at the list of seminars and masterclasses that the company is funding at Cannes, you'd be forgiven for assuming that Google is single-handedly defining that hyper-etched nexus where creativity and technology meet.
And yes, at one level, this is as cheeky as it is delusional. But we should be grateful. This is the sort of generational shift that could redefine an industry. We desperately need a new blueprint for a sustainable commercial media economy - and Cannes, under the influence of super-rich digital media owners such as Google, may yet emerge as the most important melting pot for people determined to create that blueprint.
1. This year's festival will anoint Twitter's co-founder and executive chairman, Jack Dorsey, as the Cannes Lions Media Person of the Year. For the fourth year running, the award has gone to an architect of the digital economy.
2. Twitter will field a big contingent of senior executives at the event, as will Facebook, whose global head of brand design, Paul Adams, will present a seminar on "The Psychology and Creativity of Sharing".
3. Google, however, dominates the seminar and masterclass agendas. Its themes are "Re-imaging Advertising", "Creative Thinking in the Face of a Changing Medium" and "How Online Video Powers Creative Innovation". It is also sponsoring a presentation during which top advertising creative directors will recreate three classic ad campaigns (including the vintage Avis "we try harder" work) for the digital age.
4. In the past, heritage media owners have never committed to the event in quite this way - but they've upped their game in response to the evangelism of new-era giants such as Google. This year sees Jeff Bewkes, the chief executive of Time Warner, and Peter Roth, the president of Warner Bros Television, presenting a seminar on "The Passion of Storytelling for Television". Conde Nast Ideactive has a session on "Dimensionalised Storytelling".
5. The Cannes Outdoor Lions sponsor, Clear Channel International, will have a high-profile presence - and one of the events it's sponsoring is an audience with Andrew Cracknell, who will be sharing stories from his book, The Real Mad Men.
6. There are those who argue that the festival could evolve as a deal-making event. Last year, Heineken and Google unveiled a global media partnership at Cannes.
WHAT IT MEANS FOR ...
MEDIA OWNERS
- Although the likes of Google and Facebook have been making all the running recently, the emergence of Cannes as a big media event (awards plus mega-conference plus networking forum plus deal-making opportunity) can benefit all sectors of the commercial media business.
- At a big-picture level, the media economy needs a credible environment where all the loose ends can be tied together more meaningfully.
MEDIA AGENCIES
- Cannes was, once upon a time, a nice few days in the sun for creative hotshots. Then advertisers started pitching up in serious numbers, making it almost obligatory for global account managers and senior agency executives to show up too. After all, you'd have to be particularly stupid to let your biggest clients wander around unchaperoned in an environment where there's a lot of rather sexy alternative talent on show.
- The missing element, until relatively recently, was the media industry. True, the media awards scheme has been building a solid base of interest among media agencies (particularly at a network level), but it's only in the past couple of years that we've seen media owners, particularly those with global brands or structures, turning up with serious intent.
- This latest development has seen the festival emerging as a serious opportunity for media agency bosses to mix it with the commercial and managerial teams of big media owners. Deals aren't necessarily being signed off in detail - but Cannes could increasingly become the place where the groundwork is done.