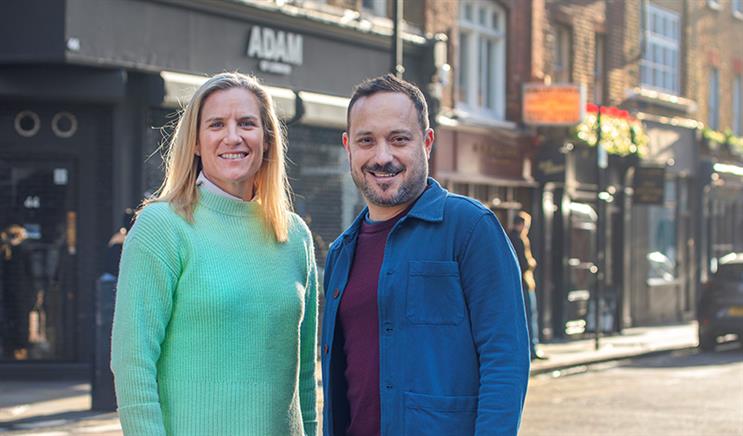 As the Outdoor Media Awards run by Clear Channel in partnership with Campaign prepare to open for entries, the outdoor industry has much to be confident about in 2023. The reason lies in its real-world presence, its reach, and its sense of responsibility – three Rs that, over the year ahead, will provide brand owners with a powerful weapon against the R now rising fast up everyone's agenda: recession.
And Clear Channel believes this brings real opportunity for brands to stand out.
In the dawn of this new year, brand owners and agencies find themselves in a world characterised by huge uncertainty. Challenges for advertisers vary from category to category, industry to industry but across the board, all are wrestling with the pressures of rising costs and shifting consumer demands, preferences, and spend. 
The pressure is on everyone to cut back. 
But for marketers who have learned the lessons from past recessions, simply cutting marketing at this time is recognised to be a false economy. For them, the focus is on reassessing how to apportion spend to make budgets work harder. Which, in the current context, is where outdoor comes in – a medium which saw total H1 2022 revenue climb 79% year on year to £529 million, close to pre-Covid levels, and which has benefitted from a wave of new investment.
"OOH has a great role to play in growing clients' businesses and connecting with consumers – two priorities in tough economic times," says Mark Smith, UK sales director at Clear Channel UK. "And thanks to lessons learned from past recessions and the pandemic, as businesses consider how best to survive and thrive in 2023, they are doing so from a position of strength." 
Even in a recession, audiences still make purchasing and brand decisions. So the key for brand owners is to adapt to the now. 
"The need today is for 'agile long-termism' to tweak what you are doing in the short-term without changing your long-term plans," adds Clear Channel UK's client partnership director Aimee McKay. 
Outdoor's number one strength lies in its real-world presence – its role as a public noticeboard which, combined with its ubiquity and physicality, helps brands to build the stature and standing that reinforces trust. But "real" also relates to the real-world understanding of audiences that data enables, which is accelerating the OOH industry's understanding of audiences beyond people's movements to their behaviours, feelings, priorities and key influences – essentials for brands to plan better.
Reach is also key. This is not just because outdoor generally reaches 98% of the population but because the reach of DOOH is growing fast – Clear Channel's digital outdoor reach is now 66%, for example. DOOH, which accounted for 62% of total OOH revenue in H1 2022, is what enables brands to use outdoor more flexibly – changing messaging faster, tailoring it to reach and engage different audience groups at different locations, and reacting to live events and audience responses.
Digital Out of Home is also becoming more connected to more programmatic and automated buying platforms, opening up the channel to new brands and new categories due to the ease with which it can now be added and measured alongside existing programmatic activities, exactly how customers choose to buy it.
Responsibility is the third important area where outdoor delivers: utility, community, and sustainability are key components of its DNA.
This is about investing in more environmentally conscious infrastructure and supporting responsible messaging. It's about supporting communities too – whether that's the 50p in every pound of OOH industry revenue that goes back to local communities via local councils, or ensuring it inclusively reflects society where it exists. And it's about working in partnership with all parties to achieve climate-change goals and other positive outcomes.
"It's a time when everything's coming together – great planning, great creativity, greater inclusivity, greater responsibility," McKay observes. 
Because, while times may be challenging, they are exciting too. A situation which this year's OMAs – with its new Out of Home Superstar Award in the Talent category to honour outstanding contribution to outdoor, its increased prize pot of £150,000-worth of digital screen spend, and its new chair of judges, Campaign's UK editor Maisie McCabe – are designed to reflect. 
"Over the last year, we have seen fabulous planning with more use of data, outstanding creativity and great advertising. All predictions now point to further growth," says Smith. "And we look forward to this year's awards reflecting the very best of all of this."
The OMAs open for entry on 30th January 2023.