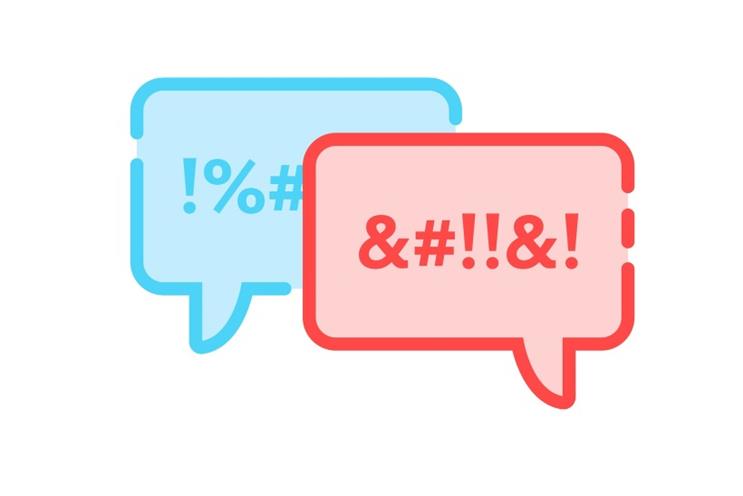 Ken Robinson recently found himself walking the sensitivity tightrope.
His consultancy, Ark Advisors, was handling a creative AOR review in which the client had a reputation for running work that included sexual innuendo.
Several agencies declined the opportunity to pitch because members of their team found the work sexist or crass.
"It was our job, as consultants, to clarify that the work was run to raise brand awareness -- and did so very effectively -- but that the client was now seeking an agency to create a campaign that would raise its brand likeability," said Robinson. "No easy task.
"In the end, the client selected a terrific agency that has done just that, and they remain a strong and steady partnership."
Today's climate is festooned with cultural landmines.
There's no doubt about it -- the increased awareness of what is/isn't acceptable, different cultures, different people, different points of view, is a positive shift: big brands are being held accountable; consumers are more confident in their decision making; it's pushing creative boundaries; agencies are changing the world with work that actually matters and; it's forcing brands to be more authentic, because without trust, they are not viable.
But this shift is challenging to navigate. Push too hard, and brands risk offense. Play it safe, and they're accused of check-boxing diversity. Where's the new line?
"Everyone wants to be on the right side of this," said John Patroulis, chief creative officer at Grey Worldwide. "People are worried about a line because they're talking about it executionally, instead of the idea. When it starts at the core of the idea, there's never really a line, because it stays authentic the whole time."
Earlier this year, the WPP shop partnered with Kat Gordon's 3% Movement to create a new system whereby every single piece of creative work must answer the question, "how can this work reflect diversity?"
The mechanism is inserted at brief inception, before any idea is fully realized. It's designed to get people to truly think about how the campaign reflects diversity, rather than signing off checkboxes with a "yes" or "no" answer. The question, though simple, took several months to architect.
"Brands want partners who are thinking that way," he continued. "We don't have a brand that doesn't want to be inclusionary and make sure we're being sensitive.
"Where brands and agencies get in trouble is when they're just thinking of it as boxes to check at the executional stage. It's like, 'okay, we have the idea, now let's make sure there's a couple of genders, a couple of ethnicities' -- that's not coming from an authentic place. If you understand the brand and know what it stands for, it isn't a bunch of boxes to check or a line to worry that you're crossing."
The landscape and language is forever transforming, and at a fast rate. Patroulis stressed the urgency of staying tapped into culture -- something Grey tries to cover by hiring diverse (but most importantly, curious) talent.
But sometimes, the perfect overview of culture and a drive for diversity aren't enough. Many initiatives completely miss the mark simply because of lag time; the tastiest idea now may not be relevant in six months time. Lowe's "the moment you realize" campaign was released long after the then-popular Millennial catchphrase was exhausted. Brands have a unique opportunity to create culture -- recycling it falls foul of this.
"It is frustrating," said Patroulis. "Too many times there are great ideas which are great for the moment, but get sat on. Time is not usually great for ideas. It starts losing its relevance."
The CCO said he's confident partnerships will find a way to condense drawn-out processes over time.
That aside, Patroulis agrees the new line (or lack thereof), has created an entirely new category brands and agencies shouldn't fear, but embrace.
He added: "One of the great things advertising and marketing at its best can help lead culture. While sometimes, advertising can have a reputation that people aren't proud of, this can be a place where advertising leads and creates the kinds of stories which help build a much more inclusionary place. There's a massive opportunity."
Some brands are nailing the category by taking a more inclusive approach to provocative work.
Look no further than this OOH ad from Key tech company KeyMe. It makes light of the sensitive climate while addressing it authentically: "Buy one, get one free. One for your girlfriend. One for your boyfriend. Whatever, it's 2018."