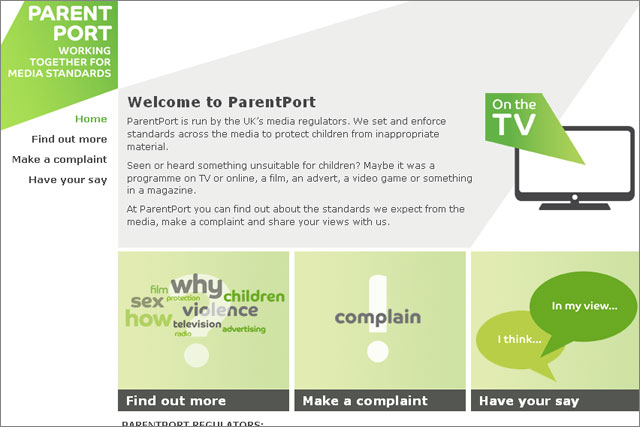 Prime minister David Cameron is backing the launch of the site, which was recommended by the Department for Education-commissioned Bailey Review into the commercialisation and sexualisation of children.
The ParentPort website is designed to ease the complaints process by directing parents to the best media regulator, where they can complain about inappropriate material.
Parents will be channelled through the process by a series of questions, such as "what concerned you?". A link will direct users through to a web page where they can lodge a complaint with the relevant regulator.
Regulators managing the ParentPort site include the Advertising Standards Authority, Authority for Television On Demand, BBC Trust, British Board of Film Classification, Ofcom, Press Complaints Commission and Video Standards Council.
Ed Richards, Ofcom chief executive, said: "Seven UK media regulators have come together to develop a single website, with a single aim – to help protect children from inappropriate material.
"We have already tested the website with parents and the feedback has been positive. We will keep listening to parents and intend to develop the site in light of further feedback."
A 'Have Your Say' section on the website will provide a feedback facility to gauge parents' views.
ParentPort also provides advice on how to keep children safe online and what parents can do about other products like clothing and the display of magazines in shops.
The idea of the website was mooted in the Conservative and Labour parties' 2010 election manifestos.
Follow @mattchapmanuk on Twitter