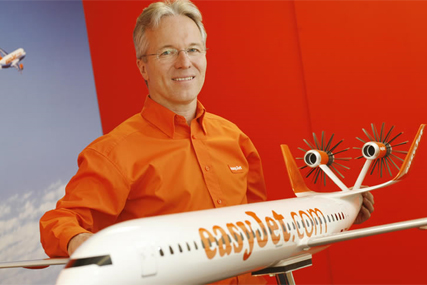 Harrison's arrival at the group follows the announcement by current chief executive Alan Parker that he plans to retire from the company in November.
Harrison will join Whitbread, owner of the Premier Inn and Costa Coffee chains, as chief executive designate on 1 September. He will be responsible for growing Whitbread in the UK, as well as developing its international presence through Premier Inn.

Harrison has led the low-cost easyJet airline since 2005 and announced his decision to stand down in December 2009.
He is a former management consultant and, before joining easyJet, was chief executive of the RAC motoring group for nine years.

Parker will leave Whitbread on his 64th birthday on 25 November. The company is due to make a pre-close trading update today (4 March).

Anthony Habgood, chairman of Whitbread, said Harrison had 14 years of "proven experience as a successful leader of two significant consumer facing public companies" and his skills and experience were "ideally suited" to lead Whitbread in taking advantage of growth opportunities.

Habgood said: "Andy is joining a company in good health and with excellent prospects for future growth."