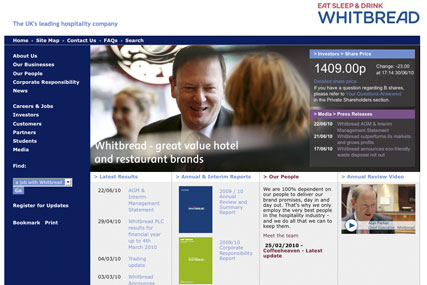 The account includes building a social media presence and redesigning the brands' websites. The pitch is being handled through the AAR.
Whitbread is understood to be looking for more cohesion between the websites of its various restaurant chains.
The company has previously worked with a variety of agencies on its digital business. The brief does not include digital advertising for the Whitbread-owned Premier Inn hotels or Costa Coffee chain.
Last week, Whitbread said in a results announcement that its sales had been boosted by its Premier Inn hotel chain. Sales across the Whitbread group were up 7.6 per cent over the 13 weeks to 3 June.
Costa Coffee sales rose 8.5 per cent, and sales in its four restaurant chains increased by 3.6 per cent.