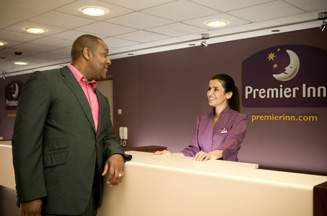 Whitbread, which owns budget hotel chain Premier Inn as well as pub restaurants Beefeater and Brewers Fayre, aims to raise £1m for WaterAid over the next two years.
Customers making bookings at Premier Inn hotels will be asked to make a donation of 20p to the charity.
Whitbread restaurants are currently finalising further fundraising plans.
WaterAid's mission is to overcome poverty by enabling the world's poorest people to gain access to safe water, sanitation and hygiene education.