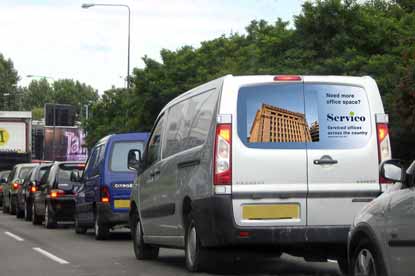 Outdoor company Posters in Transit has signed up hundreds of white van owners as well as corporate fleets so that it can offer advertisers the chance to use the vans as posters.

Posters in Transit claims that it can target audiences reached by the vans by route, area and time and that it can also select vehicles that travel around key business areas or during rush hours.

It also claims that over 3,000 people an hour will see each campaign poster and, in addition to offering ad sites on the back of vans, will also offer complete van wraps.

Charles Endacott, the managing director of Posters in Transit, said: "The positioning of our posters is in direct line of sight of other road users, drivers and passengers, and this maximises the impact of the medium."