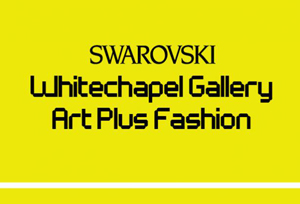 Art Plus is an annual fundraising event at Whitechapel Gallery that explores the fusion of visual arts with other mediums including drama, dance, film or music, culminating each year in a one-night only party and performance event.

The evening will feature major names from the world of art and fashion, including Giles Deacon, Bella Freud, and Nadja Swarovski, who will select the most promising fashion postgraduates emerging from London to take centre stage in the first ever live catwalk show in the gallery.

To promote the event, Pd3 has created a social media engagement strategy, and will be showcasing three teaser trailers in the lead up to the night featuring interviews with artists and jurors.

Alice Driscoll, managing director of Pd3, said: "We've always been great admirers of Whitechapel Gallery and it is a real honour to be involved with such an amazing event, helping to raise money for a great cause by creating work we love."

All proceeds from the event will go to the Whitechapel Gallery's education programme.

To read an exclusive, in-depth showcase of the Art Plus Fashion event, don't miss the April issue of Event magazine by subscribing here.
Follow @rachelbullevent