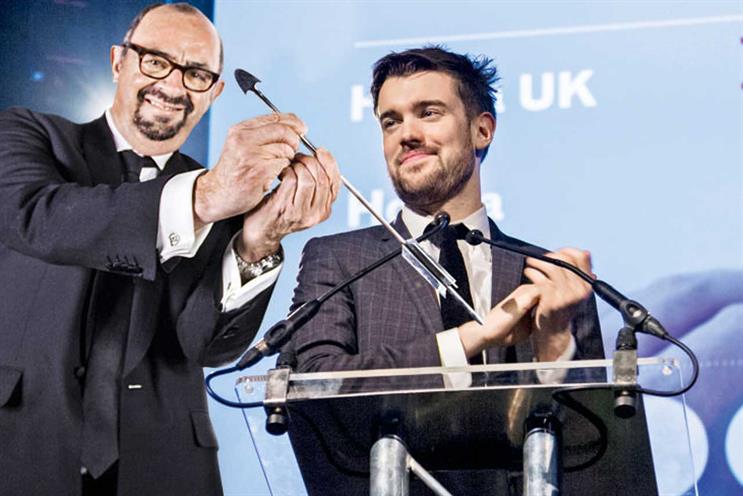 At the British Arrows on 26 March, the comedian Jack Whitehall had the opposite problem. After an amusing routine about last year's jury president, Adam & Eve/DDB's executive creative director Ben Priest - which featured mock-ups of Whitehall and Priest in various states of undress - he dropped a clanger of an introduction. Paul Weiland was approaching the stage to collect an award for his work on Save the Children when Whitehall remarked that the director's son had "deflowered" his younger sister. At least no-one can accuse Whitehall of not doing his research.
Return of the Lace
Well, that didn't take long. After less than 18 months, one of adland's most colourful figures, Garry Lace, has returned. Having turned his back on the English National Opera, Lace has joined forces with Kirsten Clayton, Brian Green and Helen Stringer to launch a "growth and innovation company" called Three Little Things (even though there are four of them). Lace, we are told, "spends 80 per cent of his time thinking and 20 per cent doing". Which might explain his career to date. Anyway, there's a prize for the best guess of what the Three Little Things are. Possibly.
If it's worth doing...
Those watching Vodafone's new ad "the call", by Grey London, might find the voiceover strangely familiar. That's because the narrator - the wife of the fireman on screen - is the agency's deputy executive creative director Vicki Maguire. Apparently, Grey hired an actress to read the part but she was too melodramatic, so Maguire stepped in. If you want a job done properly...