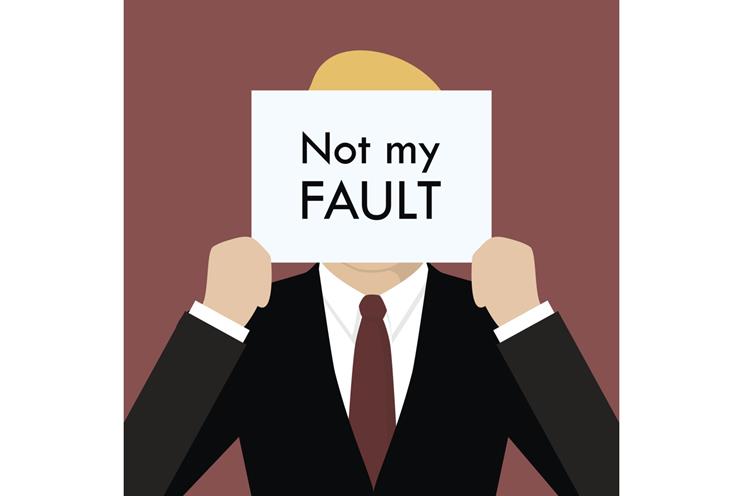 Once upon a time, summer was a goldmine for cable channels. The broadcast networks made no real attempt to program aggressively after Memorial Day and before the third week of September (when the new TV season always officially begins), so companies like TNT and USA realized this was the perfect opportunity to gain exposure while the "Gone Fishing" sign was up at NBC, ABC, CBS and Fox.
But midway through July, that's no longer the case. As such, there are two immediate observations about the current summer programming landscape.
The first is the concept of "the rich stay rich," meaning that non-scripted shows like NBC's "America's Got Talent," ABC's "The Bachelorette" and CBS's "Big Brother" remain summer television juggernauts. Familiarity continues to breed interest, and for an advertiser looking for a guaranteed audience, one cannot get any better than these three returning examples. In fact, the only new show holding its own is NBC's "World of Dance," which can be credited to "AGT" as it precedes "WOD" on Tuesdays.

The second conclusion is the overall network landscape—including cable—is hemorrhaging in the traditional Nielsen ratings. See the chart below for the primetime network averages for ABC, CBS, NBC and Fox.
Summer Broadcast Ratings – Summer 2017 (Entertainment-themed only)
May 29 – July 4, 2017 (Percent change versus the comparable year-ago period in parentheses):

Total Viewers:
NBC: 5.05 million (- 5%), CBS: 4.40 (- 9%), ABC: 3.49 (-16%), Fox: 2.03 (-11%)

Adults 18-49:
NBC: 1.0 rating (-17%), ABC: 0.8 (-20%), Fox: 0.6 (-14%), CBS: 0.6 (-25%)
But why are this year's ratings in a tailspin? It wasn't that long ago that CBS housed more than 10-million viewers each week for "Under the Dome" (beginning in the summer of 2013), not to mention the glut of successful original dramas on a cable network like USA.
Don't blame the Summer Olympics for a temporary boost. Rio 2016 actually started the first week in August, so it cannot be used in any comparison to June and July's tiny audiences.
Is it simply the underwhelming lack of quality programming, such as the unnecessary revivals of "Battle of the Network Stars" and "The Gong Show" on ABC and "Love Connection" on Fox or new game show "Candy Crush" on CBS?
Or has the concept of "Peak TV," which is now trending downward, officially taken its toll?
Perhaps we should point fingers at the audience that advertisers covet most—millennials—who are simply getting their content through mobile devices and are no longer watching traditional television.

The easy answer is a combination of all three. Finding a series that can tap into the current audience appetite is not easy in this cluttered environment, as FX's new drama "Snowfall" can attest. The former, set in 1983 and focused on the first crack epidemic, opened on July 5 with a modest 2.24 million viewers and 1.3 million adults 18-49, based on Live + 3 data. Comparably, that was below the debuts of recent FX dramas "Legend," "Bastard Executioner" and "Taboo" using the same metric. "Feud" on March 5 of this year had notably more viewers (3.8 million), but only 1.2 million viewers in the demo.
"Twin Peaks," meanwhile, had severely limited sampling despite that its May 21 premiere garnered the highest percentage of streaming viewership of any Showtime original to-date.
Even super-hyped new NBC newsmagazine "Sunday Nights with Megyn Kelly" has fallen completely flat.
But RNR Media President Robert Russo blames the low ratings on bad advertising of "Snowfall" and Showtime's short memory of how the original "Twin Peaks" performed. "I just don't think the potential audience was really aware of ['Snowfall'], which can still make all the difference," he said. "And what people seem to forget about the original 'Twin Peaks' was how quickly it collapsed in its first run following that mammoth sampling."

That said, Russo cites a glimmer of hope in the dog days of summer: HBO's "Game of Thrones," which premieres July 16. "If anything, this will prove that viewers will watch TV even as the PUT – Persons Using Television – levels drop," he said. "Of course, 'Game of Thrones' also has a hugely dedicated following."

Can Jon Snow, dragons and nudity in nearly every scene save summer television? The show's tagline, "Winter is coming," hints at the answer.
"The weather across the country is probably the best we have seen in years," Russo said. "When all is said and done, this summer, if anything, has been the true definition of tuning out of television for some nice fresh air. You can blame the audience deterioration on Mother Nature."