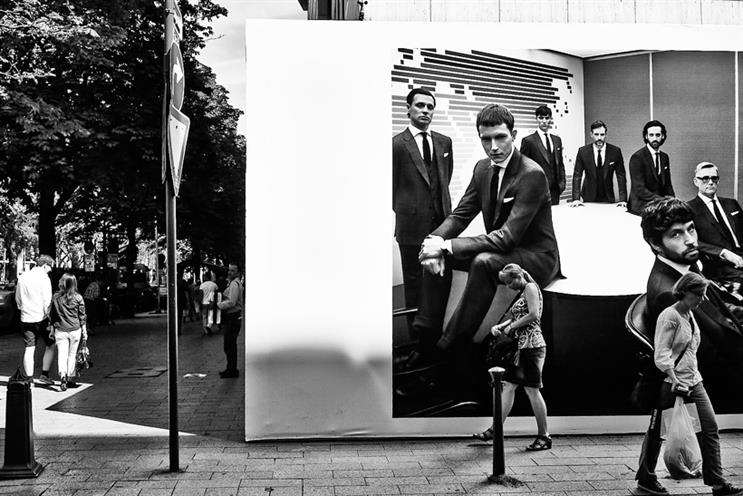 For over a century, advertisers and marketers have dictated the terms of the brand-consumer relationship. In recent years, though, the consumer has gradually taken back control – and whether they're ad-skipping on PVRs or ad-blocking on the internet, it's thrown one fact into sharp relief: people don't like to be sold to. It's something that marketers have grown complacent about – but in reality, the customer has always been in charge.
Consumers are part of an ecosystem of influence, shaped by nearly infinite, non-linear communication. It's an organic process that happens naturally – whether or not brands play a part. Allison+Partners' Influence Impact Report reveals that 52 per cent of consumers always plan and research before they buy, and 62 per cent seek out advice before trying new brands. And consumers influence each other; 59 per cent of those surveyed are often asked their opinions before others purchase.
The problem is the language of marketing has never reflected the reality – it developed in a broadcast world in which "campaigns" were "waged" and consumers were "targeted."
But brands don't sell; people buy. The reality is that brands need to sow seeds, building relationships with potential customers – and if those relationships are nurtured, then perhaps the harvest will be good.
In the B2B space, this distinction has been apparent for a long time. People decide to buy; you can't sell them something that they don't want. The language of B2B marketing is one where leads are nurtured – where building demand takes place over long periods and where the brand-customer relationship is a process, not a transaction.
Off the beaten track
The customer journey is a hugely useful concept to model the customer and better orient the right messages to the right people at the right time – but it's still just a model. Everybody is different, and the limitations of applying a broad model to individual circumstances are becoming apparent. Book a hotel room online and the next time you go online you'll see ads for a hotel room in the city where you just booked. Technology allows us to see who's visiting the hotel website but not whether they've made a booking; we don't know where they are in their journey and so the attempt to appear relevant to the consumer backfires.
Bad marketing when automated is still bad marketing – it's just delivered more efficiently. Emailed direct-marketing opening rates, depending on the industry and the context, are seldom higher than 20 percent and commonly much, much lower. At best, that means 80 percent of people are not opening or reading, or simply not responding to the email. Technology can't address what it doesn't see, such as when a customer is interested but not ready to buy. Or when they're interrupted and irritated but not enough to opt out. It could have been the wrong time of the day, or wrong part of their buying process. They might simply not be interested. That's the unknowable – but that's where a lot of the magic happens.
What's the solution?
The answer to the problem is threefold. First, you need to develop an editorial sensibility – something public relations has always done very well. You need to know what's going to be interesting to the consumer; what's going to meet their needs rather than just those of the brand. Find the overlap between what the brand wants to say, and what the customer is interested in hearing.
That editorial sensibility needs to be married with creative flair – the ability to tap into emotions as well as facts. PR excels at getting the right facts in front of the right people to drive them towards the right decision… but that's not enough anymore. Forging an emotional connection between the consumer and the brand is vital – and it takes real creativity to understand how to make someone feel differently.
And finally, you need to take a grown-up approach to measurement. Don't fetishise the KPI, don't spend too much time looking in the rear view mirror. Focus on real outcomes. And really, only two outcomes matter: did you prompt someone to think differently or act differently? In communications briefs, it's surprising how seldom people, budget for end-audience research after a campaign; all too often it's all about measuring clippings. But getting a brand placed in a newspaper or a blog is only a means to an end. What ultimately matters is whether people felt or acted differently about the brand at the end of the campaign.
Photo by perceptions (on & off) licensed under CC BY-ND 2.0