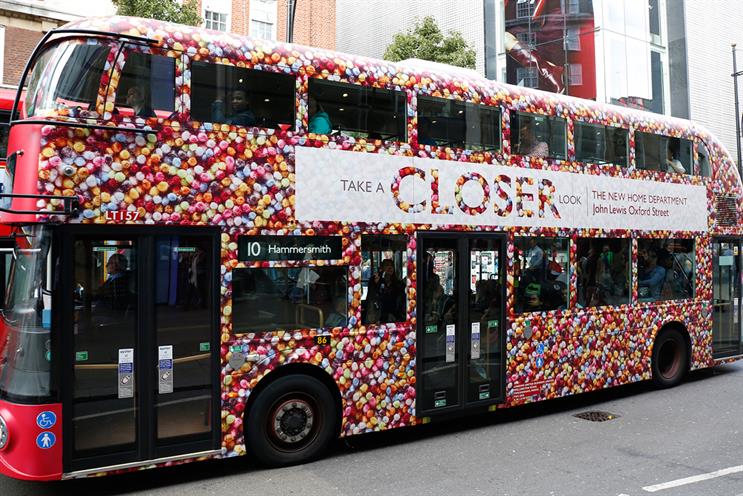 With some huge contracts and tenders up for renewal, the industry's major players have brought their 'A game' to the table and the industry as a whole has taken a huge step forward. 2016 is set to propel OOH to even loftier new heights – and hopefully greater market share.
Shifting contracts and private equity ownership will lead to greater market consolidation in 2016, resulting in renewed market investment, rapid advancements in data and technology infrastructure, and a range of advertising opportunities and breadth of innovation beyond anything we've seen before.
Automation and programmatic ad trading is maturing outside of the advanced US market, namely in the UK, Australia, Canada and France, and we can expect this momentum to continue into next year. Automated ads, for example, will account for nearly 60 per cent of the UK digital display market in 2015 and UK programmatic display ad spending will surpass £2 billion in 2016, according to eMarketer.
In OOH, automation has finally broken through. Every OOH advertising frame in the UK has been given a 10-digit code to automate trading of sites between media agencies and owners. Partnerships like Rubicon Project's with BitPoster are also propelling the process forward by enabling the automation of both classic, as well as digital out-of-home (DOOH) advertising trading processes, minimising costs and time inefficiencies while maximising revenue and consumer reach for both buyers and sellers.
The rise of programmatic trading is without a doubt going to impact the role of agencies going forward, as positions are replaced by automated solutions, especially in buying departments. Recent news that major US advertisers have hired investigators to probe the practices of media agencies when it comes to buying advertising space on behalf of marketers is further evidence that the agency model is ripe for a shake-up.
Automation and programmatic trading will develop at pace in the OOH sector in 2016.
Data is now playing a very real part in OOH, both on the buy and the sell side. OOH has been sold in an old fashioned way, but the industry is transitioning to a true audience-led sell, which is radically changing the market, helping OOH media owners to underpin their revenue growth and enabling the medium to take market share from other forms of media. Digital is driving OOH growth worldwide, supported by data and greater connectivity.
Data is also helping us to transform the sales process, providing the market with world-class insight and accountability. In order to super-serve our advertisers and compete effectively with other mediums, we need to give them as much intelligence as possible to inform their campaigns at every stage of the planning, buying and measurement process. As we make this transition, partnerships will play a pivotal role, to guarantee we are working with the most cutting-edge technology, data systems and resources. Content and social partnerships will help to make OOH more engaging. Hooking into social media will provide more effectiveness benchmarks and measures, and push the boundaries when it comes to creative as well.
Social will grow in importance in 2016, with innovative companies like social media aggregator TINT now enabling media owners to display user-generated content and real-time social feeds on DOOH assets, and advertisers to incorporate this into creative. This will provide your 30 seconds of fame.
I predict that we will see mobile transactions integrated within OOH media campaigns before too long, proving performance in a tangible way. Mobile is quickly becoming a seamless extension of OOH, a personal portal through which to interact with OOH messaging, and in the near future will drive e-commerce through OOH interactive-enabled "shop windows".
This is OOH's time to shine. 2016, here we come!
Jason Cotterrell is the managing director at Exterion Media UK.