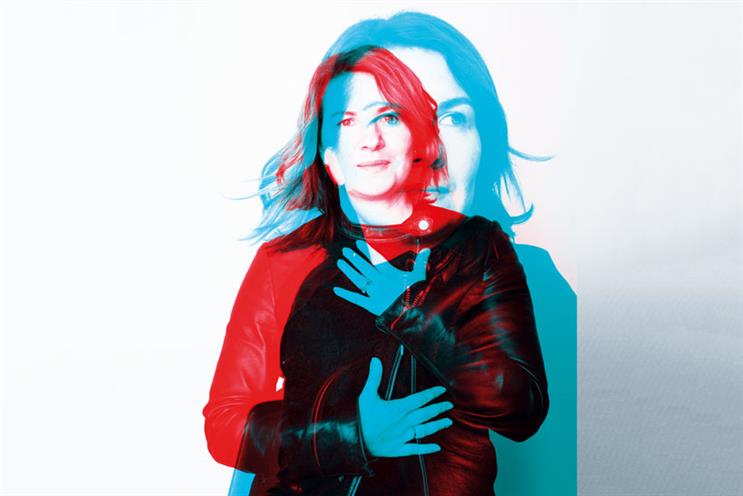 News brands are well placed to take on the challenges that the year ahead will bring, having reclaimed some of their mojo in 2017. They have been significant engineers in the seismic shift in perception of brands and the market in general to digital investment. The Times has been expedient in repeatedly shining a torch into the dark corners of YouTube and highlighting the importance of "safe" and quality contexts. The year ahead will be pivotal for news brands to succeed in exploiting the opportunity and for delivering success via a proliferation of revenue streams.
Success, however, will only come if advertisers are prepared to pay for quality and premium environments. Group M and Newsworks will publish the results of a joint research project that intends to prove the effectiveness of digital premium publisher environments to deliver brand and performance metrics versus the open exchange. This could be a turning point for the medium.
'Success will only come if advertisers are prepared to pay for premium environments'
While a heightened news agenda has fuelled programmatic revenues for news brands, the context of news will continue to be a double-edged sword of paranoia for clients as brand guardians: the proliferation of terrorist-related atrocities and other shocking events has cast a renewed focus on news brands as a potentially negative environment. On such occasions, trust and reach become secondary considerations.
Revenue continues to be fragile. Group M forecasts 2018 print revenue at -11.5%, while news brand digital is likely to deliver shallow growth at 2.6%. The gap between print and digital revenue is reducing, but total revenues (and profitability) are shrinking. In the context of an equally fragile economic backdrop, other legacy media channels are now starting to feel the same heat that news brands have felt for some time. The contest to seize a share of media investment will be greater than ever.
The backdrop is tough but there are reasons for optimism.
News brands are seeing success in new revenue models such as The Guardian Ad Manager Beta (a self-serve platform for SMEs) and The Telegraph and Apple News partnership, which has grown to 10.5 million uniques in Q3 2017 (comScore). We will see more diverse revenue streams that will, in turn, deliver improved first-party data capabilities.
We are all now well versed on the dire threat that the new world order poses to the future of journalism and the free press
Data will be a powerful force for potential success as the introduction of GDPR will be a boon for news brands. On this one, trust is of primary concern – consumers will be far more likely to give data consent to a valued brand.
For those who need further encouragement to become a logged-in user, news brands are in a position to dangle some valuable carrots in the form of ultra-premium content (such as Telegraph Premium) and member schemes akin to Times+. This will help them to disintermediate third parties that extract revenue from the ecosystem.
In fact, it is possible that news brands could gain commercial advantage by helping less forward-thinking ad-tech companies to overcome their own obstacles to consent. All of this means that news brands are well placed to develop personalisation strategies.
Data could be the glue that finally unifies the news brand factions this year, as it's likely that they will come together to bring a combined data offering to market. Signs of a union have been apparent with the launch last year of the News UK, Guardian and Telegraph premium video marketplace, which claims 39.4 million unique monthly users. Collaboration with wider media channels is already in place, such as the Guardian/Four Four Two/ESPN link-up for the 2018 football World Cup. We can expect to see more of these.
A whiff of consolidation has been in the air for some time now – it is, after all, one of the few ways to guarantee a circulation increase. Trinity Mirror is set to finally acquire Northern & Shell. The acquisition will bring a wealth of Health Lottery data, entry into the celebrity magazine market, and will bolster the Trinity Mirror Big City package. The daily circulation will reach about 1.7 million, which is bigger than Metro, The Sun or the Daily Mail.
Further change is afoot when the Guardian/Observer goes tabloid this month. The tabloid edition, although driven by commercial necessity, promises a new design that looks as impressive as the Berliner format and will be cheaper to produce and distribute using the Trinity Mirror infrastructure.
Consolidation and a move to tabloid is perhaps not the only act of downsizing that we will experience in the market. Editorial teams have been squeezed to such a degree, one wonders if it is possible to squeeze any more – a further watch-out for a medium that markets itself on quality.
We are all now well versed on the dire threat that the new world order poses to the future of journalism and the free press.
In an era in which fake news is increasingly prevalent and difficult to identify, it is in our collective interests to act.