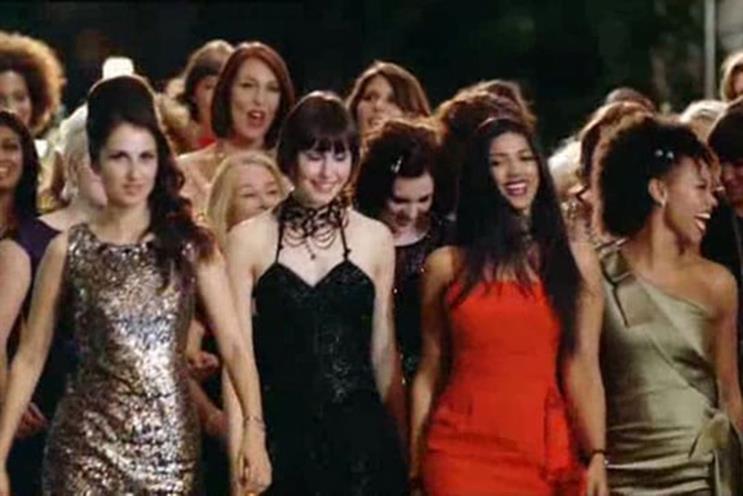 We all know music plays a huge part in our day to day lives. As Mark Barber, the planning director of Radiocentre rightly pointed out at their latest research launch last week, 'you can't close your ears', which makes music universal, either consciously or unconsciously. Many will agree how emotive, as well as how powerful, music can be – but how effective is it for advertising and brand communication?
The new research – Strike a Chord – presented at Abbey Road Studios last week pointed out that music can often be left until the end of the creative and strategic thought process. The findings reveal that there is a disconnect between the ad industry and audio; for example, only 17 per cent of advertisers claim to have audio brand guidelines whereas 86 per cent of them have visual brand guidelines.
A key channel to bring to life the power of music is of course radio and there's no questioning its current success. In terms of ad spend figures, the sector is looking healthy – the latest AA and Warc Expenditure Report predicted an increase of 4.3 per cent in 2015 for radio ad spend, on top of 7 per cent growth in 2014, and previous Radiocentre research proved radio could improve overall campaign ROI by 8 per cent with just 20% of a media budget.
Back to the music itself though – the overall finding of the Strike a Chord research was that music is an extremely powerful tool for brands, with robust evidence to suggest how music can enhance campaign activity, provide a better ROI and be an extremely effective tool to convey strong, rational and emotional messages for brands. Supporting this, the IPA Databank findings also show that ad campaigns that use music achieve better results across a wide range of success metrics, including sales: 'musical ad campaigns are 27 per cent more likely to report large business effects compared to non-music campaigns'.
Through interviews with advertising specialists, Radiocentre revealed that the potential of music is universally recognised as well as the different ways in which it works: it can increase attention, engagement and gets campaigns talked about. Strategically it can also work for a brand if consistent music is used during an ongoing campaign. Boots' repeated use of 'Here come the girls' helped with brand recognition and familiarity as well as reinforcing the key message.
Part of the Strike A Chord research also involved working with Neuroscience specialists at Goldsmiths University to explore ways in which music works in a 'subtle, pre-conscious way' on people. The results showed that ads which used music scored higher on four key parameters (liking the ad, familiarity, liking the music and the fit between music and ad) than those which did not. Music can affect people's emotions in ways which almost go unnoticed and it also works alongside visual stimuli – making it an ideal component in advertising.
Radiocentre didn't just stop there. They wanted to understand how and what music communicates at a subconscious level. Brand Music Navigator has been created to give agencies easy access to information for specific briefing and also to provide relevant audio inspiration – all powered by data and semiotic analysis. The ambition of the Navigator, as well as work with Push London, is to make us all think about music more strategically and much earlier in the creative process.
The evidence is clear, but there are still hurdles to overcome when it comes to educating the advertising industry on the power of music – advertisers have always had a tricky relationship with audio, particularly given how personal and subjective it is. The research demonstrated that the current planning processes works against the creation of strategic brand music – a lack of appropriate language around music, defined budget and a formal process for development were all cited as reasons music can be halted in the process.
Working with music can be complex but done strategically it can reap real reward. Education and reassurance are needed to ensure as an audio industry we give enough thought to music to unlock its true value.
Simon Kilby is the group commercial director at Bauer Media