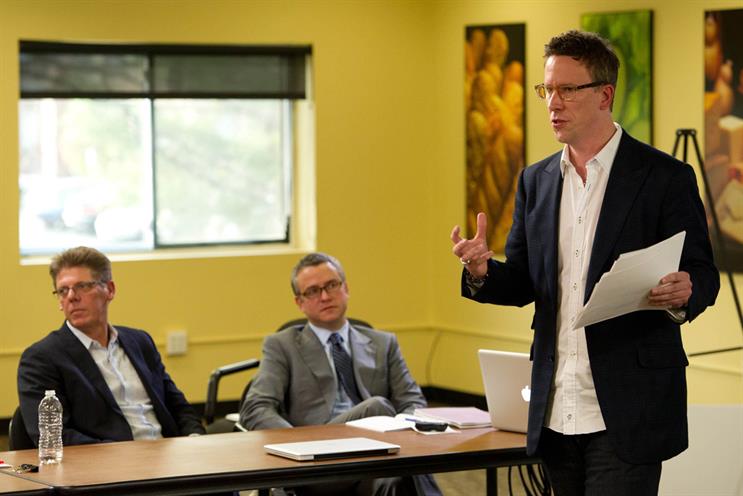 Pitches are not what they used to be. Nor – if new research from AAR is any indication – are they ever likely to be again.
Its finding that the number of advertising-led reviews dropped by a dramatic 18 per cent during 2012 enhances a growing belief that not even a significant economic recovery is going to halt the downward spiral. As the AAR partner Martin Jones puts it: "This is the new reality."
Indeed, that reality is already manifesting itself in how the major intermediaries are having to think and react.
AAR has been attempting to boost the confidence of risk-averse clients through "speed dating", during which they meet with potential agency partners for 20 minutes to find out whether it would be worth taking matters further.
At Oystercatchers, Peter Cowie, the managing partner, says that just 25 per cent of its work involves orchestrating pitches. The rest is taken up with relationship management, training and coaching.
Although AAR's research suggests that the number of pitches across the advertising, media and integrated disciplines are, at best, almost static or, at worst, in decline, it is the reduction in advertising-led contests that has been the most marked.
Jones admits that although the 18 per cent slump is in line with an underlying trend of decline, he was taken aback by how far the figure fell last year. Cowie believes the drop has much to do with the complexity of today's pitches.
"In the old days, clients just wanted a 30-second TV spot and a 48-sheet poster," he points out. "Today, advertising is just one of a number of consumer touchpoints. The vast majority of pitches are about integration rather than pure advertising."
Some ascribe what is happening to the creation of a circle that Jones suggests is both virtuous and vicious.
"When there's less new business, agency managers spend a disproportionate amount of time looking after what they have," he explains. "They dare not lose a big client because they can't afford to. And clients who feel more engaged with their agencies and loved by them don't usually review."
Moreover, it is a buyer's market – and clients know it. Jones tells of one who recently opted to review his account, only to change his mind when his incumbent agency offered to cut its fee by 50 per cent. "I'd be mad to leave," he told Jones.
"It may be that the figure was an exaggeration," Jones says. "But it is indicative of the lengths to which agencies are going in order not to lose business."
James Murphy, the Adam & Eve/DDB chief executive, believes agencies are now having to strike a balance between growing business from existing clients and going after new ones.
"The longer the relationship between agency and client, the more valuable it becomes as clients look to their agency partners to help them deal with tough situations," he says.
The paucity of pitches may also be linked to what has become a difficult employment market for senior marketers.
"Pitches are notoriously difficult to organise in a way that will produce the right result and clients put their reputations on the line when they review," Jones contends.
"Clients are more worried about their jobs than they have ever been before. And once you're out of a job, it's very difficult to get back in."