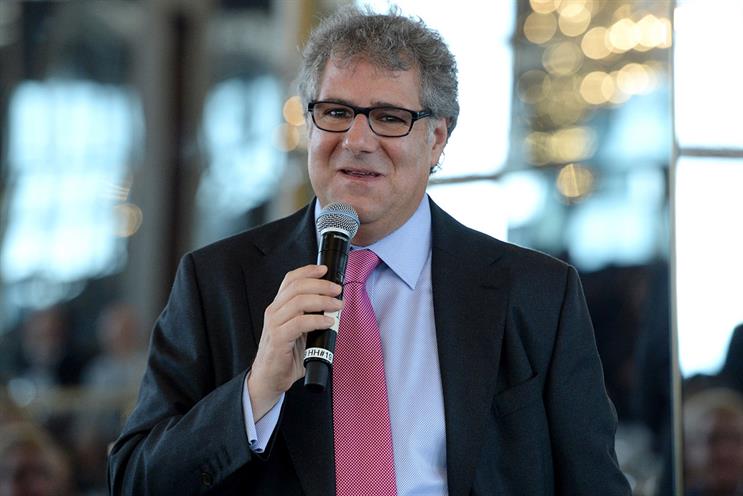 We work in the commodity of ideas. No matter what language you speak or where you come from, advertising starts with that one idea that has the ability to convey a single message to a wide audience.
This week, Yahoo and Enders Analysis announced that native ads are expected to grow by 156 per cent across Europe over the next five years. This research comes as we announce the inaugural Advertising Week Europe Roadshow, where we will visit three of Europe's leading creativity hubs. We recognise that, as a festival of European creativity, it is vital we represent ideas and influences from every corner of the continent to embrace creativity in all its forms.
It was John Donne, a pioneer of creativity, that remarked, "No man is an island… every man is a piece of the continent." When we started Advertising Week Europe in London three years ago, it was that sentiment – of celebrating diversity, imagination and commonality – that we wanted to capture, bringing together the best minds in Europe and sparking fresh conversations.
We've come a long way since we set up in New York almost 12 years ago to create a platform for debate, to celebrate creative excellence and to offer agencies and brands an environment to collaborate and innovate. London was calling and Europe was firmly in our sights.
2016 signifies a first for us as we hit the road and take the event to the heart of Europe. This is a significant milestone for us as we embrace the entire spectrum of European creativity beyond London's Piccadilly.
The three-day European Roadshow will see us stop in Berlin, Amsterdam and Stockholm to meet with some truly inspiring leaders who are not only game-changers within their own market, but are changing perceptions on an international level. It gives us the opportunity to celebrate our local differences but also our union through our passion for innovation and creativity.
The Roadshow also reflects a time of industry change in the way brands are creating meaningful connections with their audiences and how agencies can address this by developing impactful creative strategies. Consumers are vastly more inquisitive than ever before and the influx of smartphones and tablets has caused this need for content discovery. Each event will look at how the best in Europe are leveraging the tools around them to reach consumers in this new era of technology.
From Berlin, Stockholm and Amsterdam, we are seeing a constant evolution of ideas and creativity. Berlin shop Soulworx is striving to change perceptions and encourage leaders to embrace more feminine qualities in their approach to business.
North Kingdom of Stockholm has devised incredible solutions with their Build with Chrome collaboration between Lego and Google. It perfectly demonstrates how digital can transform interactive design.
Over in Amsterdam, Achtung has changed the agency model to become more in tune to the connected era. Their work for Volkswagen has been at the cutting edge of combining the physical and digital.
Advertising Week Europe has grown year-on-year to become a blue riband event within the creative industries across the continent. By visiting three of Europe's leading creative hubs this week, and working with global brands including Google, Spotify and Adobe, we will explore different perspectives on creativity and innovation and build momentum ahead of the London event next month.
Matt Scheckner is the chief executive of Advertising Week Europe, which takes place from 18-22 April