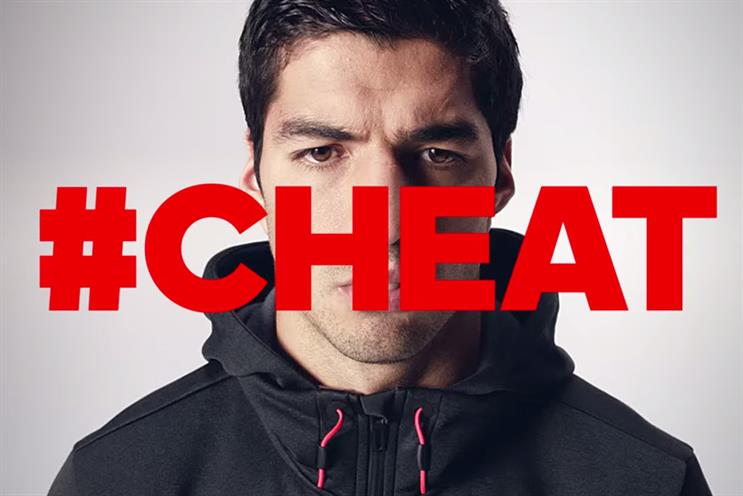 Adidas - There Will Be Haters
There's no doubt about it: we're entering the age of the self-conscious athlete. Gone are the days when our sporting heroes were held up as statuesque monoliths who soaked up criticism like a sponge; advertising is now telling us that sports stars are just as neurotic and human as the rest of us.
With 'Hear What You Want', Beats by Dre showed professional athletes drowning out criticism and pre-game angst with the help of sound-cancelling headphones. Last summer, Nike Football scored a World Cup blockbuster with an epic fantasia which imagined the apocalyptic end of the sport as we know it. What's got these players all wound up?
The latest campaign from Adidas hits these same self-aware notes, but with a sharper edge. Knowingly titled 'There Will Be Haters', the spot finds star players Gareth Bale, Luis Suarez, James Rodriguez and Karim Benzema facing off with an oppressively-close camera. "They hate the way you walk. They hate the way you talk," the voice-over yelps, while the screen fills with trolling hashtags like #FAIL, #FREAK and #FUGLY. For a minute, it seems we're in familiar territory – the introspective athlete harangued by an anonymous public that only wants to bring them down a peg or two.
Bombastic visual style
But then the voice-over announces, "they hate that you score all the goals...and get all the girls". All of a sudden, the players' worried expressions morph into smug smiles and that title seems like a cheeky boast. The ad that follows combines this attitude with a relentlessly bombastic visual style. We cut manically between our heroes turning objects to gold, winning game shows and taking self-satisfied mid-match selfies.
The spot announces itself loud and proud, not least thanks to its provocative stunt casting
With this campaign, Adidas has attempted to correct the "playing football is hard, woe is me" trend by sprinting madly in the other direction. It certainly makes it stand out from the crowd.
Produced by London-based agency Iris, the spot announces itself loud and proud, not least thanks to its provocative stunt casting. The decision to highlight Suarez - headline-grabber and all-round pantomime villain - is an indication that Adidas' bark isn't bigger than its bite (ahem). Given how gleefully outlandish and bold 'There Will Be Haters' becomes, certain viewers may be turned off, but it's attracted a lot of interest across the web.
The spot's healthy 160,000 shares, especially against beefy Super Bowl competition this week, shows that it is really hitting a nerve. And for good reason - it's a bold and brave campaign.
As Jaguar showed to tremendous success last year, sometimes it feels good to be bad.
---
Read next