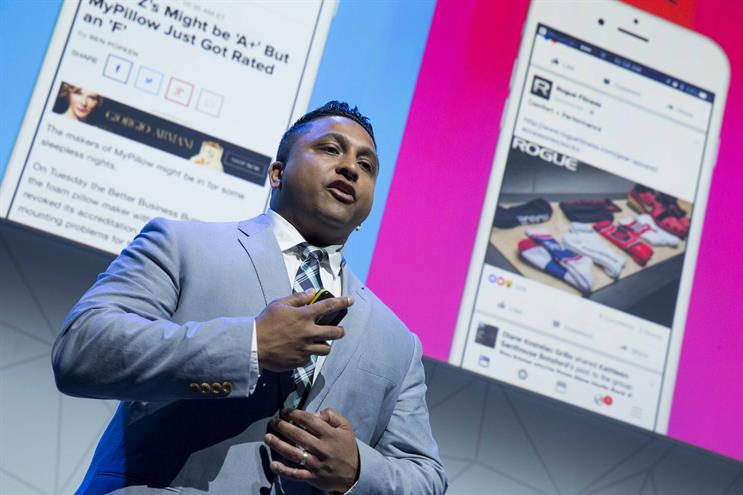 If you want mobile users to see your ad, editorial content is the best environment according to Kargo's latest research. Full ads are visible in editorial content for an average of 44 seconds, compared with six seconds in search, and three in social.
The visibility, or average length of time on screen for ads in editorial, helps brands communicate better and these slots are the most efficient when it comes to brand recall.
Nowadays, advertisers must deliver ads through multiple channels and understand the varying mindsets of consumers on highly personalised, task-oriented mobile devices.
Kargo realised advertisers need more information about habits on mobile so dived into some research to find out three things: how visible ads are in different environments on a mobile device; how many ads are actually seen by the human eye; and how well ads are remembered. They want to improve mobile ad efficiency.
Kargo VP of research AJ Mathew, who was previously head of global measurement at Apple for iAd, explains the 'Feed vs Read' report helps pick apart the context around "view-ability and creative and how all of these things play a role in making that ad memorable".
He said: "We want to determine 'are mobile ads visible?' Do people have the opportunity to see them and if they do how long are they visible for, are they actually seen by the human eye, are they remembered and finally how do consumers feel about the ad experience."
Kargo partnered with Nielsen to study the behaviour of 100 smartphone users. They looked at how each experienced editorial, social and search content in a live-market test. They found consumers are using all three environments for purposes that should be expected, which is likely to reassure advertisers. Editorial's used mostly to catch up on current events and learn about breaking news; social to kill time and hear different perspectives on news; and search to look up information and discover new products.
The findings revealed that although half of respondents said they wanted different perspectives on news from social, the figures were heavily impacted by demographics.
Mathew explained: "The driving force behind that 50% is that younger demographic – 18-34-year-olds – who are really looking for other people's perspectives".
Vying for visibility
All three environments were successful in ads being at least partially visible, with nearly all of the ads on each platform visible for at least a second. But "partially visible" doesn't mean branding, messaging and overall content is seen by the consumer's eye. Differences emerge when evaluating ads that were 100% visible on screen. Nearly all (96%) editorial ads were 100% on screen while almost four out of five social and nine out of 10 search ads were fully visible.
Time of visibility puts editorial further ahead. The largest decrease is seen in social, where only 44% of visible ads are visible for 1+ seconds, and less than a third visible for 2+ seconds. This reflects the difference in scrolling nature between editorial content and social feeds, and the speed at which consumers are moving through each.
Are the ads visible by humans?
But editorial ads aren't necessarily seen by the human eye.
Kargo found distinct variables impact visual attention among three environments. Consumers visit editorial sites to consume editorial content and ads appear alongside that content, making them easier to ignore. Other content on the screen occupies them.
In contrast, ads within social feeds are not only blended in with a user's regular feed, but they take up much of the screen space so it's less likely the user will ignore them.
Similarly, a user actively looks through a search page, so their eyes will scan the results – which include ads.
As a result, although nearly three-quarters of ads in editorial were seen with human eyes, this was significantly less than ads in social (99%) and search (93%).
Advertisers must also think about how they want to be perceived. The study found brands that advertise in editorial environments stood out as reliable, high quality, intelligent and trustworthy. Meanwhile, brands advertising in social are seen as fun, youthful and cool.
Efficiency is everything
Editorial wins in terms of efficiency.
Mathew concluded: "What is the big picture here? Users are seeing a lot more fully visible ads in editorial so it gives us that piece of mind our logos, brands and messaging is visible there, nothing is cut off.
"The ads stay on that screen for a lot longer than search and social and the efficiency story is it takes a lot less time to view an ad in editorial in order for someone to remember it."
Time viewed and ad recall suggest that editorial is the most efficient environment for media investment on mobile, with recalled ads needing much less viewing time. Editorial averaged 1.6 seconds for ads that were successfully recalled, compared with 2.8 seconds for search and nearly 11 seconds for social.
Five results to remember
There are more fully visible ads in long term reading environments than social feeds

Editorial remains the visibility leader as time progresses, with more fully visible ads on-screen over time in editorial. There's significantly less of them in social during the same time span

Fully visible ads are visible in editorial content for an average of 44 seconds, compared with six seconds in search, and three seconds in social

Overall ad recall is competitive among all tested environments. However, brands in-stream ad units are remembered significantly more than those in social

Editorial is the most efficient environment for media investment on mobile, with recalled ads needing much less view time.
Download a free whitepaper on the impact of different mobile environments on ad performance.