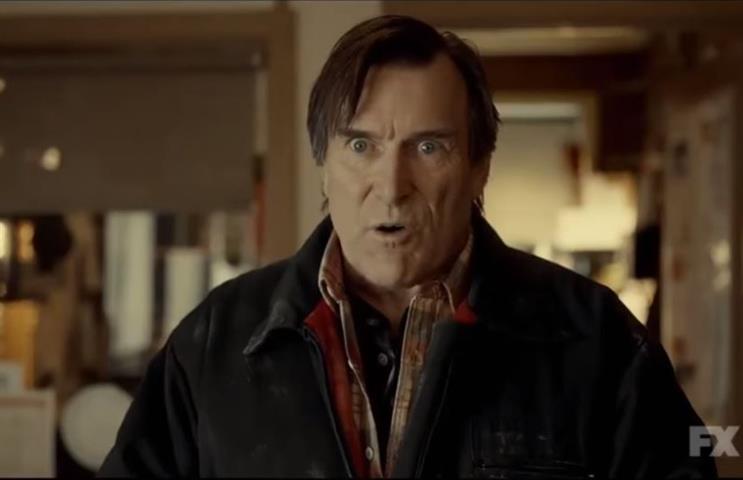 The FX drama "Fargo" ends its third season tonight, and to that, I say, good riddance. Unlike the prior two seasons, which were a combination of quirky and intriguing characters locked together in a frosty, crime-themed scenario, this season felt confusing and emotionally empty.
And I'm not alone in this assessment. Based on the Live + Same Day data from Nielsen, "Fargo" averaged just 1.2 million viewers this year. That's 8 percent less than the already lackluster 1.3 million people who watched the previous season in 2015.
But, evidently, people's choice doesn't matter as both marketers and critics continue to herald the FX drama—despite the fact that Carrie Coon as Gloria Burgle was no Frances McDormand and Ewan McGregor in the dual role of brothers Emmit and Ray Stussey lacked substance.

Regardless of the diluted audience, the Television Academy will most likely recognize "Fargo" when it announces the Primetime Emmy nominations on July 13. To date, it has won five Emmy Awards, including Outstanding Miniseries in 2014, and two Golden Globes—which means, for an advertiser looking for brand exposure in this changing landscape, "Fargo" remains a solid, creative asset.

"When I started at FX [in 2003], the network advertising was more than 50 percent of our revenue; it's now 35 percent. So, we were probably more focused on ratings when advertising revenue was a more significant part of who we were," said John Landgraf, CEO of FX Networks and FX Productions at the Television Critics Winter Press Tour in January. "The exciting thing about television is it's moved from disposal medium that was consumed live and only designed essentially to get people there to watch commercials, to something that is like movies, an art form that" is "still relevant 10, 20, 30, 40 years later."

Certainly, FX will be pushing for a fourth season renewal (despite showrunner Noah Hawley telling fans at Austin's ATX Television Festival that he has no ideas for a new season). And the advertisers who turn to FX for another critically acclaimed program—like Miller Lite, Snickers, Smirnoff and Mitsubishi—will again align themselves with the cable network that continues to give them an aura of distinction.

"I think the value of an advertiser choosing 'Fargo,' or the FX brand, is they are reaching a specific upscale and targeted audience," said media analyst Bill Carroll. "There is a positive rub off of being associated with something of that quality. While you certainly hope there will be enough of an audience for the show to be perceived as successful, the ratings are no longer as critical."
Case in point, FX announced in 2015 that it would no longer report the Live + Same Day ratings from Nielsen—citing them as no longer accurately reflecting the audience in today's multiple data streams and platforms. Total viewership for a show like "Fargo" normally goes up by another 2 million viewers when it factors in DVR usage.
In today's environment, there's also more original programming than ever before that's competing for eyeballs, so advertisers are looking for multi-platform opportunities (which, at FX, can also include FXX, FXM and FXNow). Social media certainly matters, which resonates for most FX series. And because "Fargo" airs on FX, which like AMC and HBO is on a pedestal because of its often brash and creative style of storytelling, there is built-in value for current sponsors like Acura, Nationwide and Fruit of the Loom.

Now that "Fargo" is finished, next up is FX's original Los Angeles-set drama "Snowfall" from director John Singleton. The series, which debuts on July 5, revolves around the crack cocaine epidemic in 1983 and its impact on the city's culture. But, whether audiences tune in or not, it will no doubt become another advertiser favorite.