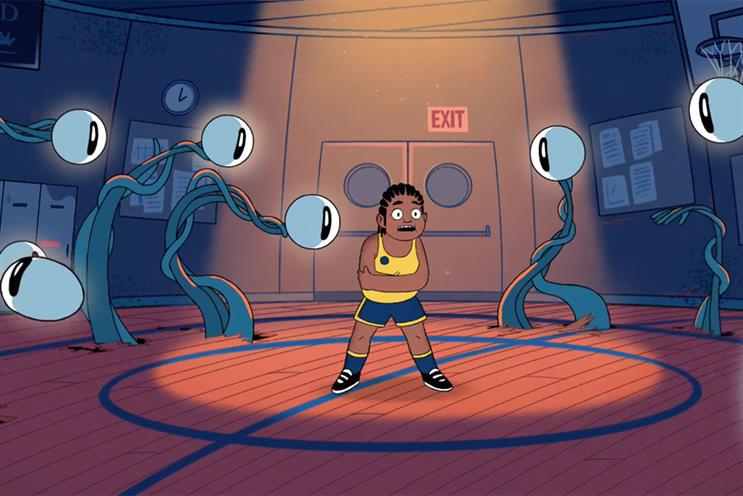 UK advertising expenditure jumped 6.3% to £23.6bn last year despite uncertainty over Brexit, according to new figures from the Advertising Association and Warc, yet some of the largest agency groups have struggled to grow at the same rate.
Net sales at WPP, the biggest ad agency group with a UK market share of about one-third, dropped 0.5% in its home market in 2018. Revenues, including pass-through costs, rose 1.5% but that was still markedly slower than the wider market.
Some other leading agency groups reported revenue growth that did not match total UK ad expenditure. Omnicom's UK revenue rose 0.7% on an organic basis and Publicis Groupe's UK revenue rose 3.8%. Havas reported a 4.8% increase in net sales as it recovered from a tough 2017.
Most observers agree that the ad industry is going through radical change, which is putting traditional big agency groups, in particular, under pressure.
Newer, independent agencies arguably have more headroom to grow. The AA/Warc figures show search ad revenues jumped 14.3% and online display grew 21.4% last year.
One new factor could be the rise of in-housing as a number of leading brands, including Unilever and Vodafone, have brought some elements of their marketing on-site or in-house and reduced agency fees. A new breed of direct-to-consumer digital brands are also more likely to manage search and social themselves, rather than needing an external agency.
The overall health of UK advertising looks buoyant, with 2019 on course to be the 10th consecutive year of growth, according to the AA and Warc's forecast.
Nigel Vaz
Nigel Vaz, incoming president, IPA
It's more nuanced than simply "expenditure is up, agencies are failing to grow in line with it". There will never be a one-to-one correlation for various reasons. Some agencies are demonstrating growth and others are not, as in any business context.
Essentially, the ad industry is undergoing huge transformation. That advertising is crucial for brands is not in question – but processes are rightly being adapted.
That said, these results are good news for agencies. They demonstrate the space for growth in the agency market and opportunity to make gains in terms of revenue. Agencies exist to deliver value and to drive growth for their clients and it's appropriate that clients remunerate them fairly."
Grace Kaye
Chief strategy officer, Brainlabs
There's been no shortage of growth at Brainlabs. Agencies in the digital space are booming and achieving considerably more than 6.4% growth as budgets move from print and TV to digital, and new disciplines like data science come under the remit of marketing teams.
According to the IPA's Agency Census, the number of people hired by media agencies has grown year on year. For creative and non-media agencies, though, the number has fallen for two consecutive years. I still believe these agencies have a future, but they need to make sure that they are realigning their hiring, talent and delivery towards executing in a digital world.
Jon Mew
Chief executive, Internet Advertising Bureau UK
It's no secret that the advertising industry is constantly evolving. From the way agencies and advertisers are working together to how brands are reaching consumers, disruption is dominant. While there are a number of factors driving the disparity between agency and market growth, one example is the rise of direct-to-consumer brands reconfiguring the well-established advertiser/agency dynamic.
Without the financial firepower available to market leaders, direct-to-consumer brands are building customer bases via their digital presence, often bypassing agency input. This doesn't detract from the expertise agencies offer, but is simply evidence of a new front of agile, digital-first brands opening up. The fact that the digital ad market was up 15% last year is indicative of this accessibility for brands, which are carving out an alternative route to market.
Kerry Glazer
Executive chair, AAR
Agencies are being constantly squeezed. By clients, by media owners and by each other. Their growth principally comes from new business and developing existing clients but, with a greater number of agencies competing for lower volumes of new business, coupled with increasing consolidation of agency rosters, growth is a tough challenge.
Much of the ad market growth is online, often managed directly by the platforms or in-house client resource. Smart agencies are making money through strategic value add, seeing this as their best chance to increase their overall margins if they are remunerated in line with the value they deliver.
Caroline Johnson
Director, The Business Model Co
Too many good agencies are shrinking. The old agency model is not fit for today's marketplace. Agencies need to raise their sightline. Stop blindly chasing revenue and start identifying their new relevance. They need to be prepared to break their own model in order to rebuild it. The shape of agencies has changed and they need to be the masters of different business models and delivery systems at scale. Consulting, productisation, programme and platform solutions. The future agency model will house multiple business units, pricing models, operating systems and new agency models. All requiring a new guard of leadership and systemic behavioural change programmes.