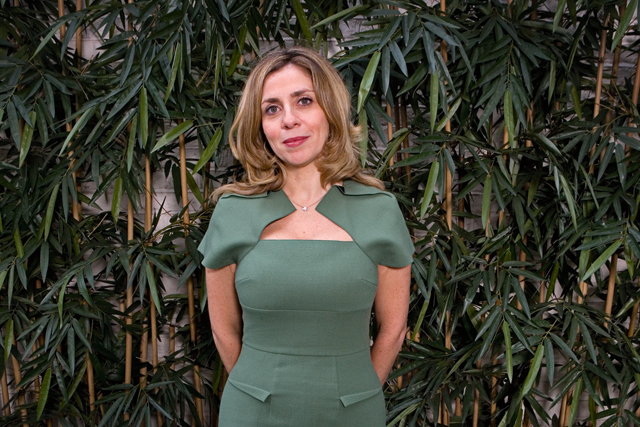 Advertising's top women have always been accomplished jugglers. But the latest IPA Census figures confirm how difficult it is for them to perform on the high wire.
Indeed, the gender divide in agency boardrooms - long regarded as a bit of a circus - shows no sign of becoming less wide. The IPA Census shows that just 13.5 per cent of chairmen, chief executives and managing directors at its member agencies are women.
And there's only a little less testosterone to be found among other executive positions - more than seven out of ten of which have male occupants.
But whether or not much can be done to bring female representation at the highest level more closely in line with the almost equal split between men and women among the industry workforce as a whole is a matter of hot debate.
There's a widespread belief that the number of women in leadership roles will never rise significantly unless agencies are prepared to address the work/life balance issue by offering flexible working hours and four-day weeks.
Nicola Mendelsohn, Karmarma's executive chairman, the first woman president of the IPA in its 95-year history and the mother of four children aged between six and 14, has worked a four-day week for the past 14 years.
"Some people see such flexibility as a sign of weakness when it's really a way of retaining and motivating your best talent," she says. "It doesn't mean I never work on my day off and I don't always get the balance right but I believe I'm doing what's right for me and for the business."
Some suggest that relentless advances in communication technology will prove a game-changer.
Annette King, the chief executive of OgilvyOne and a mother of two, claims her Mac, two iPads and BlackBerry ensure she's constantly in touch despite her four-day week. "We're on the right road but we're moving too slowly," she declares. "However, technology will speed things up."
Others, though, argue there are more fundamental issues to be addressed. Nikki Crumpton, the McCann Worldgroup chief strategy officer, is a single mother with two children aged six and ten.
She believes women often fail to reach the boardroom because they start families at an age when they would normally be acquiring the necessary commercial acumen to become agency directors.
"We have to recognise why and when we are losing women and understand the reasons for it," Crumpton says. "I would also like the IPA to find out the human stories behind that 13.5 per cent of female senior executives. How many of them have families? What kind of personal sacrifices have they had to make in order to succeed?"
Mendelsohn suggests initiatives such as the IPA mentoring scheme and Bloom, the networking and mentoring club for women formed in 2010, can play their part.
But do such initiatives merely tiptoe around the fundamental problem of reconciling motherhood with a job that becomes more demanding the higher you rise?
"In 20 years, I've never encountered any prejudice against women in agencies, and flexible working has become much more commonplace," Paul Bainsfair, the IPA director-general, says.
But he admits: "I struggle to think what more could be done to improve the situation. The fact is that if you've got a problem with a pitch or a crisis with a client, you can only resolve it by being there."
Got a view? E-mail us at campaign@haymarket.com
PLANNER - Nikki Crumpton, chief strategy officer, McCann Worldgroup
"We're supposed to be a creative industry but we're very uncreative when it comes to addressing this problem.
"A lot of women go off to start families at a time in their careers when they can't afford nannies. So why don't agencies get together to set up a childcare centre in Soho that charges for its services but recognises that working in an agency isn't a nine-to-five job?
"It would have been a huge help for me when my children were small to have been able to drop them off around the corner from the office, rather than at a creche in North-West London."
AGENCY HEAD - Annette King, chief executive, OgilvyOne
"Women are good jugglers who are perfectly capable of fitting in the work they need to do. It's just that we need different-shaped days. Of course I always put clients first, but clients are pretty flexible too and I've never failed to get the job done.
"The fact is that women are different from men and it's no good pretending that they aren't. I believe the situation will improve over time but I'm not in favour of what happens in countries such as Norway, where 40 per cent of listed company boards must be female.
"Women want to be in the boardroom because they've earned the right to be there."
INDUSTRY BODY HEAD - Nicola Mendelsohn, president, IPA; executive chairman, Karmarama
"It doesn't matter that the IPA Census figures for women in senior positions are a few percentage points up or down.
"The fact is that they are appalling and we need to find out why they are so low.
"The industry has to more readily welcome back its best women when they return after having children and that means offering more flexible working. That's not a sign of weakness. It's just a way of retaining and motivating your best people.
"I would much rather hire a talented woman on four days a week than lose her forever."
AGENCY HEAD - Liz Wilson, chief executive, CMW
"The best advice I was given in this business is that, when you make a hiring, always include a woman among those you interview.
"I don't believe in positive discrimination but it's important to make sure you have seen the best possible range of people.
"What's more, you should always have a woman on your selection panel. That's because women talk to other women in a different way.
"I also think we should be encouraging them while they're still at college. And we need more role models like Nicola Mendelsohn and Dare's Lee Leggett."