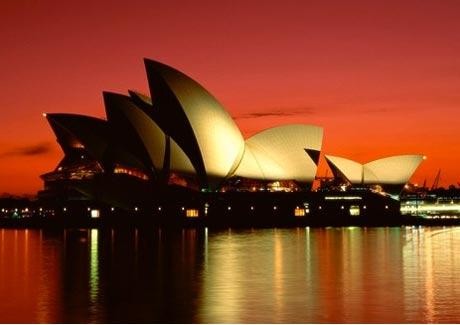 Four spots in the top 10 performing agencies in the region belong to Australia with a further two going to New Zealand. Leo Burnett Sydney, Saatchi & Saatchi Sydney, BBDO Melbourne and Droga 5 Sydney lead the charge for the country in second, third, sixth and ninth place respectively. Thailand, Hong Kong, Singapore and Japan make up the remainder of the list.
The same goes for the top five ranking ECDs, led by Leo Burnett's Andy Dilallo and Jay Benjamin in the top two spots. A third Aussie Ant Keogh brings Australia's share of the top five to three. Colenso BBDO Aim Proximity New Zealand's Nick Worthington in third position adds another win for the antipodeans, leaving Connie Lo from Leo Burnett Hong Kong as the only Asia-based ECD in the top five.
The antipodeans' stellar performance at regional awards shows is certainly not a new phenomenon. The 2010 results simply continue a trend that has been in place for some time now.
"Right away it's clear that the diversity of a continent versus the single-mindedness and level of 'ad-savviness' that's prevalent in a single country like Australia has a lot to do with the stellar performance the agencies there have experienced for some time now," says Leo Burnett Group Singapore group ECD Chris Chiu.
Chiu goes on to say he feels it's the nationalism that's played a huge part in Australia's success.
"The Australians do the advertising for themselves. The [no punches pulled bloke-type] humour, the situations - they're all pushed to the very limits to appeal to them first and foremost."
"In Asia, it's all about execution before idea," says Steve Back, Ogilvy Singapore chief creative officer. Back joined Ogilvy in January from the ECD role at Saatchi & Saatchi Sydney, the second most awarded agency in the region in 2010 according to The Creative Rankings.
"In Australia, a brief would come in for a TV and print ad so we often had to over deliver on a brief to end up with more interesting solutions. We would start off by getting to the big idea and then gather the right people around the idea to develop it. In my experience, I think everyone has the ability to think big ideas, but to be honest, that sort of work is not being championed out the door. Broadly speaking."
Jon Wilkins, founding partner of Naked Communications, refers to the maturity of the brand communications market and the sophisticated client base in Australia and New Zealand, compared that that of Asia.
"They also have a lot of USA and UK creative talent in the agency world who probably bench themselves against those markets."
"In other parts of Asia the markets are often 'newer' to brand building and certainly in North Asia many companies are still more product centric in the way they sell and market their services so the agencies potentially have less latitude to display classic 'creative' skills."
Wilkins also feels that it isn't altogether fair to judge and compare Asian awards to their Western counterparts. "If the work is effective for its market and causes big behaviour shifts for clients, it should be lauded and applauded primarily for this."
Back concludes by saying the big issue is agencies in Asia need to get up to speed before they can help their clients get up to speed.
"In Asia, many agency solutions are currently very one-dimensional. Now, more than ever, there is a real need for agencies to be creating big ideas for clients, ideas that can live across multiple platforms."
Continue tracking Australian agencies' performance at Thecreativerankings.com as it is updated with the results from regional and international award shows in 2011.
Following the addition of new features, creatives can now claim their profile to add new campaigns in their portfolio, including those outside of the awards circuit. In addition to browsing the top ranked agencies, creatives, networks, advertisers and sectors in Australia and the Asia-Pacific region, users can now also share, comment on and rate campaigns.