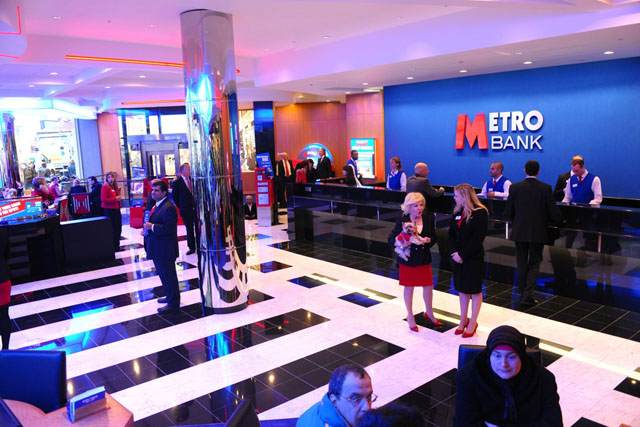 When I first had the idea to launch a new bank in the UK, back in 2007, it came from a consumer insight. Every piece of market research I had seen said that traditional high street bank customers were dissatisfied with the service that they received from their bank.
There were (and are) one or two notable exceptions such as First Direct, that have excellent customer service ratings, but the vast majority acted as if the only thing that mattered to customers was price (or 'rate' in bank parlance).
I believed that there was an opportunity to create a "new" bank that focused on customer service and convenience.
At the time many people said the idea was crazy. They argued that the barriers to entry were very high and that customers expressed little interest in changing banks. In fact, if I had a pound for every time someone told me "you were more likely to get divorced than change banks" I wouldn't have needed to launch a bank.
However, whilst research did indeed indicate that less than 5% of customers switched banks, there were a number of pieces of research that suggested, between 25 and 40% would consider switching if there were a real alternative…
Metro Bank was about providing customers with that "real alternative". It opened its doors in July 2010 and over the past three years Almost 200,000 accounts have been opened in 18 Metro Bank stores (we call them stores as we think of ourselves as retailers.)
So why haven't there been any new banks since then?
It is true that there were a number of barriers to entry at the time. Getting authorisation from (the then-regulator) the FSA was a long and difficult process. New banks were required to hold large amounts of capital and access to the payments system, which was owned by the big banks, was very difficult.
However, since then, most of those barriers have been reduced or even removed. The authorisation process has been massively simplified and shortened, the amount of capital new banks have to hold has been substantially reduced and the Treasury has announced that it will ensure new entrants have fair access to the payments systems.
Consumer choice
It is clear that there is tremendous political desire to create more consumer choice, more competition and more credit for small businesses. Yet why haven't there been any more new banks?
The imminent arrival of the TSB, as a result of the Co-op bank's problems leading to its withdrawal from purchasing the 625 branches Lloyds was forced to sell by the EC, will go some way towards creating a new competitor, but where will the others come from?
There is clearly a growing interest in the idea of regional banks. After all, that's how the big banks all started. I am co-hosting an event in Newcastle on 7 June to look at the future for regional banks and over 150 people have registered, including a number of prospective new entrants.
But is there really a future for regional banks? One could argue that Metro Bank is a regional bank, based in London. However it was always our ambition to create a national bank, it just started out in a region because of the advantages of marketing and operational efficiency.
I think we will see between 10 and 15 new banks open over the next three to five years.
Recent research suggests that, within the next two years, the majority of banking transactions will take place on mobile devices. So does it actually matter whether new banks have a physical location?
Again, if I'd had a pound for every time someone told me "branches were dead" I'd probably have enough to buy the 625 Lloyds branches. The reality is that physical locations have an important role to play, as that is where 94% of accounts are opened, and new banks, without a customer base, are in the new account opening business.
As good marketers know, you have to offer customers products and services when, where and how it suits them, not you.
I think we will see between 10 and 15 new banks open over the next three to five years. Some will start out regionally-based, some will start out providing services to a defined segment (perhaps an affinity group) on a national basis. Some will have physical locations, some will provide telephone and others internet services.
And not all will succeed. Those that do, in my view, will be those that put the needs of their customers before the needs of the bank.
One of the biggest challenges facing UK plc in general and the banking sector is that many businesses have forgotten that they are in business to serve the needs of their customers. Profit should be a by-product of giving customers a better product, service or experience, not the reason for being in business.
And good marketers never forget that.
Anthony Thomson is the founder and former chairman of Metro Bank. He also chairs the Financial Services Forum, a member organisation for senior FS marketers