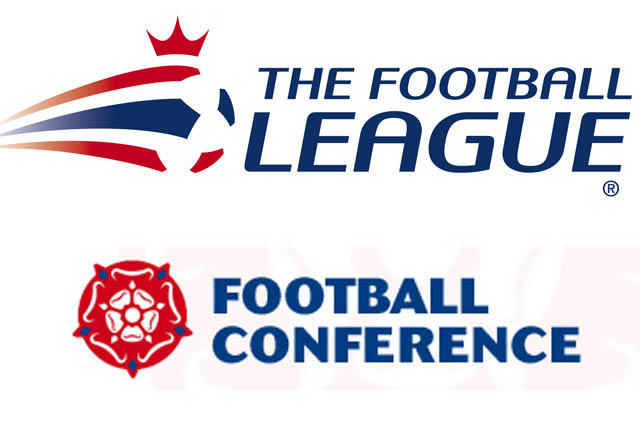 Even today (8 April), Manchester United has announced a huge, eight-year deal for Aon to become its training ground sponsor.
In comparison, the Football League - which encompasses the Championship and Leagues One and Two - has so far failed to secure a sponsor for the 2013-2014 season, despite current partner sponsor Npower serving notice that it would not renew its sponsorship in November last year.
DIY retailer B&Q has become the latest brand to be linked to the title sponsorship.
Meanwhile, the Football Conference, which runs the three divisions below League Two, has suffered from diminished broadcast coverage in recent years, and is also currently without a title sponsor for the 2013-2014 season after the sale of betting firm Blue Square to Betfair.
We asked four sponsorship experts why brands are not jumping at football sponsorship opportunities outside the Premier League.
Andy Sutherden, global head of sports marketing and sponsorship, Hill and Knowlton
Football is not by itself: these are tough times for all rights holders, no question. Ask British Athletics, or the LTA, or the ECB. They have a touch of the Dear Deidrie's, ie "lots of people are interested in me but they have commitment issues".
This is as much a reflection on the sponsorship market right now as it is football. The Olympic party from last year has left a hangover cutting deep into 2013, with companies taking a cautious approach to continued sponsorship investment. As well as the economic downturn, their caution is sometimes perpetuated by a lack of "sizzle" when presented with new opportunities.
The Football League and Football Conference have good products to sell, but what all sports governing bodies must understand above all else is that a more innovative approach to packaging and selling rights is the pre-requisite to converting interest into a signed contract. The price has to be realistic too. These are the dynamics of any market where supply exceeds demand."
Henry Chappell, chief executive, Pitch
I am not surprised at this stage but I would be if a new sponsorship deal for the Football League was not in place come August.
Npower, like Coca-Cola and Nationwide before it, has proved that there is significant value to be had from this sponsorship property for brands wanting to target football fans. The beauty of it being that it is a national platform combined with localised relevance essentially ticking two key marketing boxes at the same time.
The negotiations will ultimately boil down to price however and, in the current market, that's where I would expect them to find it tough in terms of matching the value of the previous two deals, especially with the dwindling levels of terrestrial broadcast coverage under the existing contracts.
As for the Conference, with next to no broadcast or print coverage and smaller attendances, that's an even tougher sell. The BlueSquare deal was a bit of a one-off and I would expect the rights to be swallowed into the main Football League deal next time around.
Patrick Alexander, senior account manager, Generate Sponsorship
With an ever-increasing number of rights holders in the marketplace looking for partners it is critical that rights holders such as the Football League and Football Conference use more rigorous models to value their properties rather than relying on media numbers or what a board of directors feel the property is worth.
Sponsorship is an evolving business function and is no longer purely a marketing spend, it is a business spend as it has the flexibility to deliver against a multitude of business objectives. The valuation model should be reflecting this especially as marketing directors and CEOs are under increasing pressure to justify their expenditure and need to measure return on investment and return on objectives.
With attendance numbers decreasing in the Football League can an increase from a reported £7m to £9m a year be justified?
Jon Wyatt, managing director, FastTrack
I am not surprised that there are no publicly-announced sponsors for the Football League and Conference for next year, as it is very unlikely that any new sponsors would be unveiled before the current deals have expired.
However, I would also be surprised if new sponsors were not in the pipeline. Whilst the Football League and Conference are not necessarily viewed in large numbers internationally, the breadth of audience across the UK is still large and there is a bit opportunity for the right brand to garner regional affinity with die hard football supporters across England.
The skill will come in activating the sponsorship, connecting directly with the audience in a localised way, as for example Texaco did, when they were a League sponsor, via their online Texaco FC campaign.