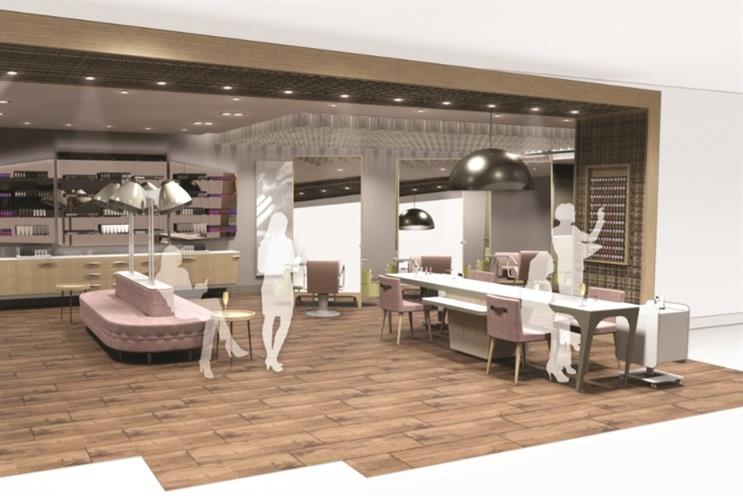 The concept of a gym membership was introduced to the UK 150 years ago by a German*. (Pros: membership fees only tuppence a month, being in with the cool early adopters. Cons: no direct debits in 1868, T&Cs highlight risk of death.)
One of our accounts is Waitrose and we're constantly having conversations with them about how young people are so much more aware and actively seeking healthy options


Having endured from the era of leeches and Bedlam to the age of Fitbits and Instagram, the gym is a rare long-term trend in consumers' ever-changing attitudes to health and fitness.

Today's marketers are being kept on their toes as mindsets shift inside and outside their teams.

Outside, there is growing consciousness that exercise and diet work better together than alone and a poor diet leads to poor health, while mental health is rising up the agenda, as evidenced by the government's moves to put it on the same footing as physical health.

Tammy Einav, managing director of Adam&EveDDB, observes that these trends are more pronounced in younger people.

"Millennials seem to be much more interested and aware of their wellbeing in a way that I don't think my generation was," she says.
"They're much more into healthy cooking for example. One of our accounts is Waitrose and we're constantly having conversations with them about how young people are so much more aware and actively seeking healthy options."
It is the young who are most likely to download 'quantified self' apps such as MyFitnessPal (recently acquired by Under Armour) to their smartphone, she adds. But that sort of technology is filtering through to people of all ages, producing a more sophisticated understanding of wellbeing.

"People are able to quantify their wellbeing in a way that they've never been able to before," she says. "Therefore they're much more aware of their wellbeing and are looking at it in a more holistic way. Whereas in the past it was 'I'll do three hours of exercise a week', now it's much more connected with other aspects of life like nutrition and making sure you have enough space to relax."
Wellbeing as a brand's social purpose
Inside companies, wellbeing is tempting territory for brand marketers motivated by the school of thought that business needs to articulate a social purpose.
Weight Watchers' recent overhaul shows both trends in action. In response to consumer changes it transformed its consumption-based points system to "all-new SmartPoints, with a focus on activity with new Fitpoints and wellbeing – encouraging people to adopt a holistic approach to healthy living".

It accompanied this with a brand-led social media and video campaign, #womankind, that associated the company with women bonding with each other and "building a better relationship with themselves".


There is further evidence of the consumer shift in the way John Lewis, a retailer with intimate knowledge of product trends, has switched its New Year marketing from highlighting fitness products to showcasing a broader range, from pillows to blenders, under the banner of wellbeing.
"Wellbeing feels quite a big ownable space for us and aligns with our brand purpose," says Emma Colthorpe, head of marketing, fashion and beauty, at John Lewis.

"Think about the trust customers have in us. The edited assortment we have, the expert advice we offer from bedding to lighting to juicers to fitness products. We feel we are well placed to deliver that to customers, helping them put wellbeing into practice."
Boots connects with teens
If you were to list the brands with the best claim to wellbeing as a purpose, Boots would likely be at or near the top. It started life in the 19th century when its founder opened a pharmacy selling affordable medicines and its current advertising bears the strapline 'Let's feel good'.

Now it is responding to the issue of teenagers' body consciousness and mental health, which is increasingly in the news and where Boots' expertise "could and should help", in the view of the company's director of customer strategy and communications Helen Jeremiah.

It has embarked on a communications initiative with teens, involving research titled 'Me, My Selfie and I', collaboration with bloggers and a child psychologist, and a summit for teens to discuss ways Boots might help them help themselves and each other, including through its marketing.

"Our mission has always been to champion everyone's right to feel good," says Boots senior PR manager Kirsty McCready. "This campaign is the start of our journey to restate that brand purpose, and to shift our communications to demonstrate ways we can, and do, help different groups and communities feel better."

When a brand signposts its purpose, realists may ask 'what about its profit?' Boots is candid enough to accompany the lofty talk with the observation that the research was to inform its business ideas.
Embracing the threat
Consumer trends cut two ways. For every brand with an opportunity there's a brand that needs to react to a threat.

See Heineken, whose new ad Einav points to as an example of a brand noticing a change in the new generation of consumers.

Heineken released the 'Moderate Drinkers Wanted' ad after polling 5,000 21-35 year-olds about their drinking and finding that, among other things, wanting to be in control of their image and the threat of being shamed on social media was spurring them to drink less.



No brand wants to tell people to consume less of its products unless it has to, but clever brands know they will survive by riding out swings in consumer attitudes.

The pendulum often swings back. That German gym? It's now a restaurant.
*Kind of. The German Gymnastics Society, founded in London by Ernst Ravenstein in 1861, commissioned the first purpose-built gymnasium, opened in 1866 in King's Cross. I have no idea how much membership fees were.