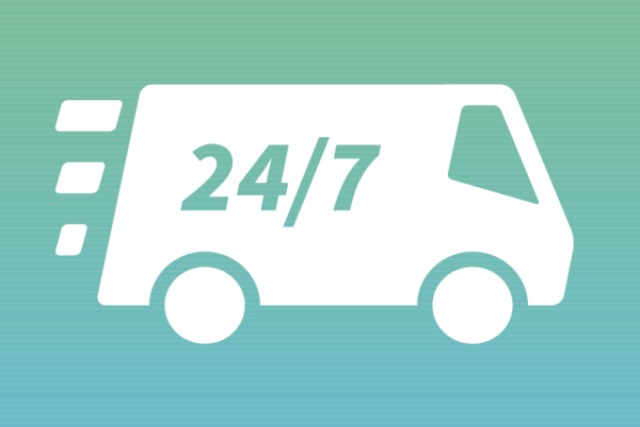 Buying a car used to be simple. You'd probably catch the latest ad on TV or in print, visit the nearest dealership, pick-up a couple of brochures and, if you liked the test drive, you could have the car within a week.
Now, digital has a tendency to disrupt our most ingrained habits in nearly every sector. As every FMCG brand will tell you, today's path to purchase is anything but sublimely linear. The implications of this are evident: digital purchase is seeping into even highest ticket items such as white goods, and yes, even cars.
Take global entrepreneur Elon Musk and his electric car company Tesla. Attempting to break the dealership stranglehold over in the US and now here, Musk and Tesla are offering people the opportunity to bypass dealerships and purchase the car direct online. Volvo has also made a car available to buy via the web, releasing a limited first edition model of its new Volvo XC90 exclusively through digital channels in August.
The reliability and quality of all cars now is practically universal, which makes purchasing a new car direct and online from the manufacturer a much safer prospect. However the majority of auto brands have yet to adapt to this emerging trend – to the eventual detriment of their bottom lines.
Changing purchasing habits
It's crystal clear that with the introduction of groceries through Amazon, and click to purchase buttons via Twitter and Facebook and countless other such developments, our purchasing habits will continue to evolve as digital expands its capabilities.
In cold, hard terms, engaging with people in this landscape, for car makers as much as anything else, now means relying far less on the big, 12-month, ad-centric campaigns (you know the sort – one big ad every four months or so as part of a yearly push).
Don't get me wrong. Big creative ads have their place in auto marketing – you wouldn't launch a car without one – but a greater emphasis needs to be placed on the other access points too. The smaller, yet consistently powerful digital touches that connect with customer touch points through an always-on, connected strategy often get ignored by automotive brands, to the detriment of the brand.
Let me share a stat to prove my point: a typical auto brand, from our experience of working with BMW, will have close to 78 touch points as part of a prospecting customer journey. Because of this, predicting when, and how, these customers will interact with a brand to purchase has become all the more difficult.
I'm amazed at the fragmentation within brands, with many departments distinctly lacking in cohesiveness
It's even more important then, to make sure all the dots in an organisation are joined up. Often I'm amazed at the fragmentation within brands, with many departments distinctly lacking in cohesiveness. This has particular importance when we talk about touch points, because these departments are responsible for different segments of a customer's journey, whether it be exhibitions as part of the events department, or social as part of the digital department – if a brand isn't linking these together, then it's missing out on key optimisation opportunities.
In particular, brands that aren't always-on miss out on customers looking to buy a car between the periods of 'down time' between each big ad. Our own estimates predict that there are roughly 150,000 people each month in the UK looking to buy a car, so reaching them throughout the year is even more pertinent. Case studies released by Facebook in May revealed just how valuable investing in this strategy is for car brands. Facebook showed that the cost-per-acquisition of a Renault campaign was 2.8 times lower than the average for display advertising.
Using search, targeting, tracking and data, brands can make this customer journey as individual and targeted to an extraordinary extent – making each prospect's path to purchase feel personal and relevant, delivering the right messaging at the right time, to inform, entertain and even delight, all at the appropriate moments.
This level of optimisation of each touch point is important for brands. We have no idea at which point of the customer journey the brand or product is being accessed – whether it be browsing, or looking to purchase, which means that every touch point needs to optimised and primed, ready to convert the prospect into a purchase.
Read next