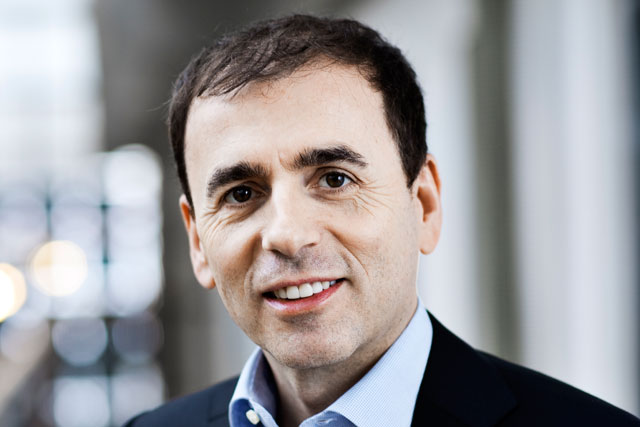 Beer volumes may be flat across much of Europe, but brewer Carlsberg is allocating 70% of its marketing spend for the Carlsberg brand this year to promote its sponsorship of this summer's Euro 2012 football championships.
In the UK, where the lager brand is also the official beer of the England team, the brewer is spending a massive £35m on marketing activity linked to the football tournament, which takes place in Poland and Ukraine from 8 June-1 July.
The Europe-wide activation centres on its Facebook site, where fans are encouraged to take challenges to show the lengths they would go to to attend the championships.
TV, press, digital and radio activity, plus on-pack and point-of-sale materials, are all designed to drive drinkers to the site.
Former Manchester United and Denmark goalkeeper Peter Schmeichel has been signed up as a brand ambassador, while pundit and former England international and Middlesbrough manager Gareth Southgate will do additional ambassadorial work in the UK. Carlsberg has also launched a branded Euro 2012 news and entertainment app.
In an unusual development last week, at an event marking 100 days until the start of the tournament, Khalil Younes, the Carlsberg senior vice-president of group sales, marketing and innovation, said: 'We will not relinquish our commitment to Europe and UEFA', and 'never ever' abandon football.
Marketing asked Younes to expand on this thinking and the challenges faced by the company in difficult market conditions.
Why did you put Facebook at the heart of your campaign? Will this lead to a more formal partnership with the social network, as with its other recent tie-ups with drinks companies such as Diageo and Heineken?
Our point of view is that social media has a role within a total approach to communications. What you will not see at Carlsberg is gung-ho 'we are all into social media and digital': our focus is more on integration. For us it's very important that we see clarity in terms of the return on investment and that we fully understand the value.
Do you feel you have cracked social-media measurement?
People are still struggling with the right metric to choose in the digital space and social. We are talking to consultants, media companies, ISPs and Facebook about this. We've developed, and are experimenting with, our own set of metrics, but we'll see.
Do you believe your sponsorship of Euro 2012 is worth the investment, in terms of the bottom line?
Yes. The Carlsberg brand still skews male; our consumers have a big affinity with football. We always want to associate ourselves with premium properties and the Euros are a premium property. In terms of the returns, I'm not going to divulge numbers, but it is working and has worked for us. Euro 2012 in particular is really interesting for us because 15 of the 16 qualified [nations] are major Carlsberg markets.
Will Euro 2012 be overshadowed by the Olympics and what do you think of Heineken tying up with the latter?
In terms of relevance to our target audience, Euro 2012 is going to be much more relevant. We feel that this entirely matches our brand. The Olympics is more of a celebration of nations coming together in athletic achievement. I would have more of a tough time really linking it to beer consumption.
Your 2011 annual report said that in the future the company would be 'focusing on opportunities and activities with high return and postponing other initiatives'. How has this affected marketing?
We have defined some limited areas of focus, given our expectations of 2012 and beyond. One of them is Carlsberg; another would be the Tuborg brand.
In terms of things that we are doing less of than we did in 2010 and 2011, [that] is really breakthrough innovation, because this has a sizeable element of risk, especially when it's niche and premium. In an environment where people are struggling, there are no jobs and their disposable income is going down, we think this is not the right time for that.
That in no way means Carlsberg has stopped its innovation – we actually have a lot going on – but we needed to cut down and prioritise.