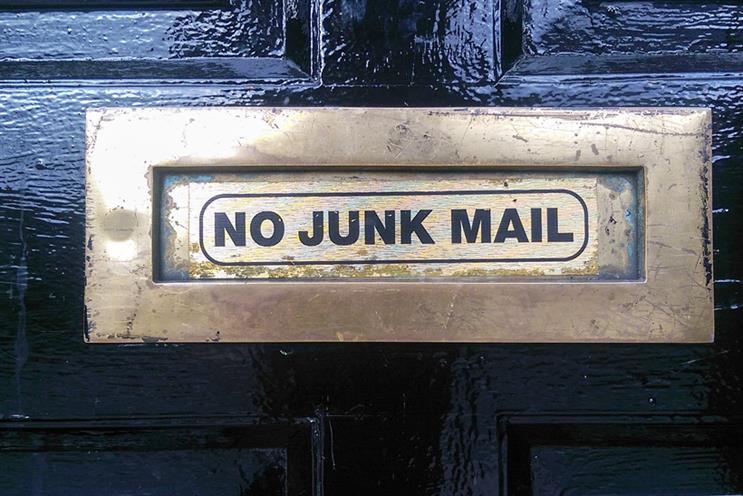 Tomorrow (6 July), the launch of the Fundraising Preference Service (FPS) will allow people to stop charities contacting them (by post, text, phone or email), with fines of up to £25,000 for abuse.
In 2015 there was a public outcry and heavy condemnation of many big charities over the case of 92-year-old Olive Cook, who killed herself after reportedly receiving hundreds of begging letters a month and endless phone calls from almost 100 different charities.
It highlighted an industry that was out of control and had turned to unacceptable aggressive sales techniques. This has undermined trust in charities and potential income – payroll giving has declined by over £2 million in the last year, a decline or over 20,000 donors.
Charities need to wind the clock back a decade and get back to a more honest level of engagement
Over the years I must have worked for over 30 charities in almost every role, from campaigning to fundraising. But even I am shocked at how some of them have started to lose their moral compass, adopting heavy selling techniques, targeting the vulnerable, abusing data and building up massive offshore funds.
You have to question how many have really become financial institutions and with it, started to behave like them.
I welcome the new regulations, but it is with some regret because I am a strong supporter of self-regulation. Sadly, a small but significant number of members of the third sector, have abused the system.
Who is to blame? Marketing? Fundraising? The board? Sub-contracted fundraisers? All need to take responsibility. Their strategy has been short-sighted and harmful to others.
New data protection legislation will prevent fundraising companies from sharing personal data or potential donation targets. Charities will also not be able to assume a one-off donation means someone wants to opt-in. Which will makes it harder for them to fundraise.
So where to from here?
Charities need to wind the clock back a decade and arrive at a more honest level of engagement; tore-engage the public through positive campaigning. Investing in advertising works, it reaches the masses fast and if done well, sells.
Charities used to be some of the most creative clients about, agencies were often happy to do pro-bono work because they knew they could both win awards and make a difference. When was the last time you saw a really creative charity ad campaign? Most are bland these days.
They also need to re-engage at a community level. People are your best advocates and word of mouth is your best medium (not social media). But, like advertising, you need to do this well and responsibly.
With a more diversity population, they need to better understand the complex make-up of communities, from identity to ethics, from culture to faiths.
They also need to connect not just with the older generation but the younger too – Gen Z, millennials and students.
Most of all, charities need to rethink not only their approach but their purpose in today's world. They need to disrupt their current methodology and innovate.
In many ways, the slap the legislation has given the charity industry will do it some good. It will force the organisations to redefine their values and make positive change and adopt disruptive thinking and create a new vibrant, but more ethically moral industry.
---
Chris Arnold is a co-founder of the ethical marketing agency Creative Orchestra and community marketing agency CONNECT2 and is the author of Ethical Marketing & The New Consumer