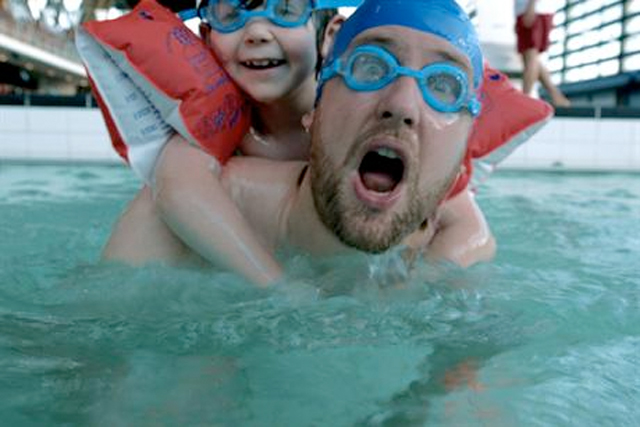 Zeff and former Unilever chief marketer Simon Clift gave examples of different children's books that demonstrated the craft of storytelling, and how brands can learn from them.
All great stories, Zeff said, are framed within a simple structure, such as the beginning, middle and end structure, but children's stories "rupture" this framework with a "surprise".
Zeff used the story of 'The Gruffalo' as an example. The main character – a mouse – makes up a creature called the Gruffalo, which he uses to scare the predators he meets. The twist of the story is that the Gruffalo is, in fact, real.
He gave the Lynx ads as an example of this, especially the Lynx Apollo spot, in which a girl, who has been rescued by a handsome coast guard, instead falls for a geeky astronaut that happens to be walking on the beach. The strapline says, "Nothing beats an astronaut".
Great advertising and great kids' books both instantly establish a reality. When writing books for children, authors have to grab the attention of its audience instantly because they literally "have the attention span of a three year old," said Zeff.
There is no time to introduce a story, and just as is seen in the Old Spice "I'm on a horse" ad, the narrative has to move quickly along while the reality is established along the way.
Authors have to grab children's attention quickly because they literally have the attention span of a three year old.
Zeff explained children's books must also work on many levels, to produce a single, shared experience. He said: "If a parent doesn't enjoy reading a story, it's not going to get read again."
He used the example of a book called 'The Giving Tree', in which a tree sacrifices itself to be turned into a canoe so that the boy it loves can sail away and be happy.
For children, Zeff said, the book is about boys and apples and sailing and trees, but for parents, it is about what it means to love someone unconditionally, and "each time I read it, it continues to add value".
He used the example of the Weetabix Golden Syrup ad in which a boy wears his dad out when they are left alone together for the day. The humorous ad manages to speak to both mothers and fathers separately, Zeff said, with different messages, while being entertaining for all.
Clift said marketers should remember that the visual execution of an ad is as important as creating the strategy for a campaign when it comes to telling stories effectively.
Marketers need to branch out of the conventional styles of creating an ad campaign, he said. "It is the crushing tyranny of convention that most marketers live in, which has been learned, and they have forgotten how to be children."