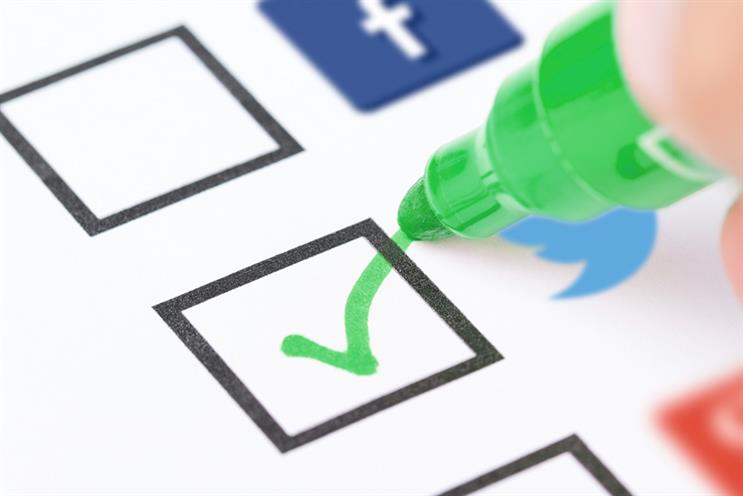 A relatively new channel to the marketing mix, social media remains a comparative unknown for many CMOs.
As social usage levels among consumers continue to grow, there's no doubt social media offers huge opportunities for marketers. However, there continues to be little consensus amongst CMOs as to what social media can really deliver for them and how they can best harness it to deliver the most value.
Social media strategy is the most divisive of all the challenges identified
Our conversations with over 50 CMOs revealed that social media strategy is the most divisive of all the challenges identified: CMOs are either concerned that they don't have the right approach, or very relaxed - content to follow later once the technology is more mature.
While some CMOs feel social is just another marketing channel which works in a broadly similar way to those they're already comfortable with, others aren't convinced getting social right is quite so simple.
So, what is making social media so divisive? The CMOs we have spoken to identified the following issues:
Purpose: Social media can be used in a myriad of different ways, from answering customer service enquiries through to stakeholder engagement and lead generation. CMOs are finding it difficult to know which purpose is right for their brand, which to prioritise and therefore which solutions to adopt.

ROI: As one of the most measured board members, CMOs are under pressure to provide evidence of the return on every pound spent. Measuring ROI in social media is particularly difficult, so obtaining the necessary investment and resource to underpin the strategy is harder than ever. Many larger organisations believe they can follow rather than lead in terms of social strategy, and as a result they're only putting modest investment into social until it matures.

Integration: CMOs are wrestling with broader challenges around integrating social media into their marketing strategies, when fundamental questions about its scalability and profitability as a marketing channel remain unanswered

Internal Engagement: Every business has experts who could be engaging and educating customers via social media, but CMOs are struggling to persuade them to contribute to social media feeds, and the internal control processes adopted by many larger businesses often discourage people from doing so.
Social pressure
Many CMOs we spoke to are concerned about a 'check-box' attitude, where they are pressured into doing something in social media because it is 'on trend'. There is widespread scepticism towards a trend some have spotted of hiring fresh-faced graduates to oversee social media on the assumption that the skills of a digitally-savvy generation will overcome the absence of a clear strategy.
But while younger candidates' digital skills may seem desirable, an expansive knowledge of Twitter, Facebook and Instagram is not enough. Any social media activation needs to be fully integrated within an overarching marketing strategy, and underpinned by knowledge of how to engage audiences. As one CMO put it, 'Social is the theme everyone thinks they have a handle on, but no one is doing it well'.
CMOs spotted a trend of hiring digitally-savvy graduates to oversee social media on the assumption that their skills will overcome the absence of a clear strategy
In terms of adoption levels, consumer brands such as Carlsberg and Ocado are outdoing their business-to-business counterparts. This is because their customers are now expecting an integrated social media presence as a matter of course.
Similarly, smaller, nimbler companies are spearheading the way when it comes to social media, as it is giving them the ability to respond quickly to real-time customer behaviours and to compete for reach and brand recognition in a way that they can't with more traditional media.
We're even seeing some of these more forward-looking companies take social media one step beyond the realms of traditional marketing, by using it to test new products and concepts in the market. Distilling campaign ideas into one image or tweet for example, which can be published on a social media feed, provides a cost-effective way of measuring engagement levels from key demographics.
Huge opportunity
Social media may still be in its infancy, but it presents a huge opportunity to marketers. Not only can it provide a gateway to demographics that are harder to reach through traditional channels, but it's also cost effective and spend can be easily flexed to respond to changes in demand
CMOs are yet to get to grips with what role social media can play for them and how to embed it within their overall marketing strategy. It's crucial therefore that marketers stop trying to tick the box and start dedicating real time and resource to figuring out the opportunity from social media to fully reap its benefits.
---
Read next