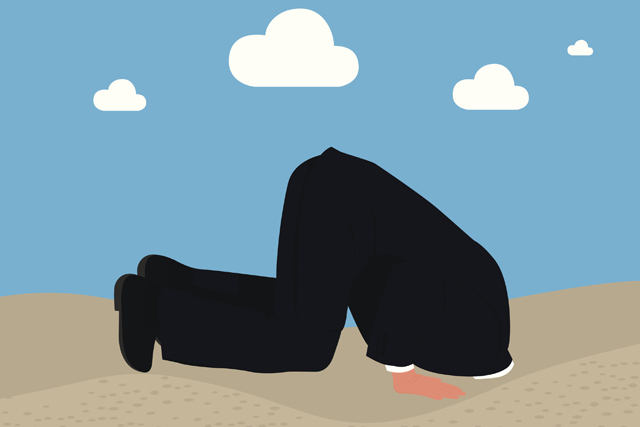 The evolution of the CMO's role from creative dynamo to data-driven powerhouse is at its most visible when it comes to Big Data. Recently, we've seen exponential growth in the amount of data available to businesses, presenting the potential for unearthing customer insights which are more detailed than ever before. If we're to believe the hype, we are on the cusp of a wave of innovation, but many CMOs are facing material challenges in terms of capturing, mining and exploiting this data and are heavily outsourcing to external vendors for their data analytics capabilities.
The potential advantages of Big Data approaches to marketing are manifold. It can allow retailers to provide seamless multichannel experiences, or deliver dynamic offers and personalisation amongst many other applications. It's no surprise then that the market is growing exponentially, forecasted to grow at a rate of around 33% in the next three years.
Our survey of 50 CMOs from a range of sectors – from telecoms to food and drink - revealed contradictory views on the challenges of managing Big Data in the context of marketing. While some can see the benefits and are looking for ways to exploit it, others are unsure whether the money and hard work they need to put in will reap the rewards, and are yet to be convinced that the benefits will outweigh the risks. Overall, the level of activity against Big Data activities among our panel of CMOs was relatively low, and despite potentially large longer term benefits, CMOs are choosing quicker ROI activities.
So what's making Big Data so difficult for businesses?
'Dirty' data – CMOs are struggling with huge amounts of unstructured data which requires time-consuming simplification and categorisation before it can be interpreted in a useful way. As yet, there is not clarity on what data to capture let alone how to use it.

The skills gap – The sheer complexity of Big Data management requires skilled data scientists to pull out meaningful insights. CMOs are grappling with talent shortages, with many admitting they're 'aggressively' recruiting to fill the gaps. Shrinking budgets, competition for talent with traditionally high paying sectors (such as banking) which prize such skills, and unfavourable headquarter locations are making sourcing top analytical brains even more difficult.

Privacy issues – As well as challenges around data collection and handling, CMOs are facing questions from consumers around privacy, particularly when harnessing data from social media like Facebook and Twitter. They're particularly anxious about data getting into the wrong hands, and the reputational damage this could present.
Two distinct CMO camps are emerging. Some CMOs are sceptical as they start to tire of the Big Data challenge, proclaiming it to be 'over-hyped' or 'risky'. As a result, they're lowering their expectations about what they can do and are focussing their energies on understanding simpler and more controllable datasets such as 'browse and buy' behaviour.
This relies on simpler recommendation engines which only work on a partial view of the customer but can be implemented quickly and economically to deliver rapid returns. Many of the CMOs we spoke to either don't own the underlying data assets they would like to use or believe their data quality is so bad that the journey to more insightful big data approaches is too challenging to embark on.
Others think that, although Big Data has the potential to be extremely valuable, it's not currently being used properly. This camp is eager to recruit the right talent to lead them through how to capitalise on Big Data, but in the meantime, they're focussing instead on 'Small Data' or 'Big Analytics'.
Some CMOs are sceptical as they start to tire of the Big Data challenge, proclaiming it to be 'over-hyped' or 'risky
It's these latter CMOs who are gaining most traction in the Big Data field, concentrating on key triggers of engagement and using data selectively. Not allowing themselves to feel overcome by the Big Data challenge, they're concerned instead with asking the right questions upfront to generate genuinely useful insights that can be acted upon
In the long run, CMOs will face the more strategic challenge of bringing in-house the data analytics capabilities needed to drive progress beyond these tactical wins. Yet it's encouraging to see some beginning to grasp the potential of these solutions to turn Big Data into a large and fast-growing market even if Big Data has yet to deliver against its full potential from a marketing perspective.