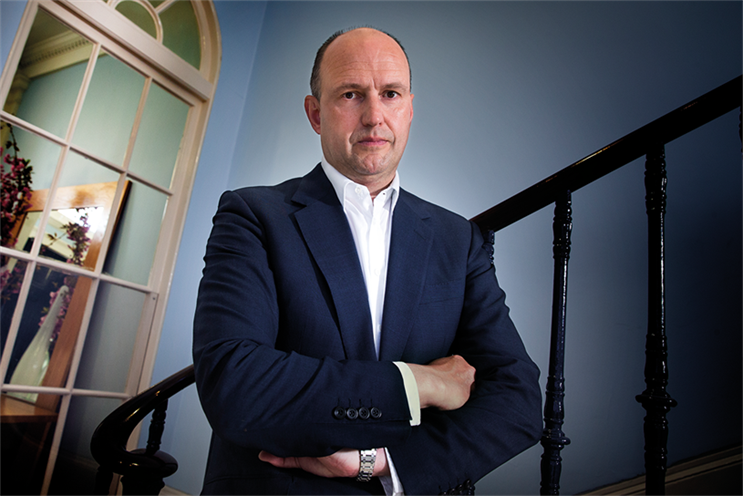 I first encountered the expression "conscious capitalism" when I saw John Mackey, the chief executive and founder of Whole Foods, speak at SXSW in 2013. I was inspired by his vision of "liberating the heroic spirit of business" and ever since then I have viewed the world of business, and the role of advertising within it, very differently.
The idea that there can be a virtuous relationship between social responsibility and profitability, that a company or brand should serve more stakeholders than just its shareholders, is attractive and excitingly relevant to those of us who work in advertising.
Creative people have always intuitively understood that brands with purpose, those that stand for something, are the best brands to work on and are the ones that will win consumers' hearts and minds. It's also true that younger millenials who have come into the advertising industry in the last few years are motivated by a desire to have careers that add societal as well as economic value.
The purpose of the event on 11 May is to explore the parameters of "conscious capitalism" in business today and explore how advertising and marketing can play a fundamental role in articulating brand purpose. I hope we'll look at issues of sustainability, employee engagement, ethical standards and transparency.
Unquestionably a critical factor in driving the importance of brands and companies "doing the right thing" is the unforgiving light shed on them by social media and the web-enabled 24-hour news cycle. More than ever it is the case that brands are what they do, not what they say. This places great responsibility on the shoulders of marketers. It's also an excellent opportunity for the marketing function to get a place at the top table of company strategy and operations.
As Nick Kendall, the chairman of the IPA's Diploma of Excellence, has said, if the marketing department at VW had been involved in the submission of emissions data, it seems highly unlikely that the brand (up until now an absolute paragon of brand management) would have been so damagingly tarnished.
There's no doubt that the concept of "conscious capitalism" is now very much part of the mainstream of thinking about brands. From large multinational companies like Unilever, to smaller niche brands like Tom's, marketing companies are trying to square the circle of profitability and growth with strong ethical values and sustainability. And advertising is playing its part in this process.
I am quite sure that "conscious capitalism" is not the one-size-fits-all solution to all marketing problems. However, it's a major consideration in today's marketing landscape, and I look forward to discussing it with some of its leading thinkers, not to mention some healthily sceptical detractors.
'Advertising and Conscious Capitalism' will take place on 11 May and feature Freya Williams, the author of Green Giants and the chief exeucutive of Futerra North America; David Abraham, the chief executive of Channel 4; and Peter Oborne, a columnist for The Spectator. More information is available here.