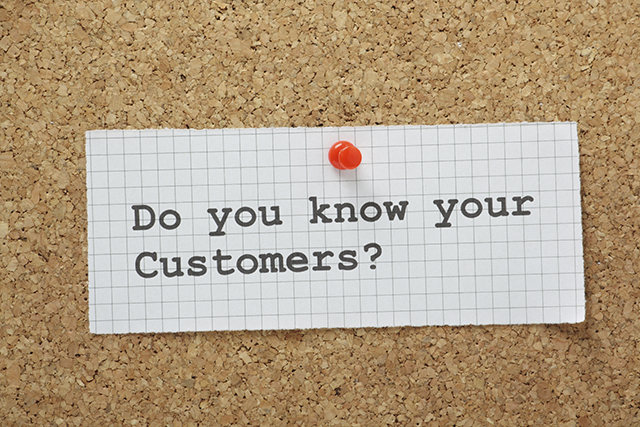 So, for example, a customer-centric energy company might tell its customers when there's a better tariff available to them. However, here's the problem. This view of customer-centricity starts to butt up against the commercial interests of a business. Why would an energy company prompt a customer to pay less for a service when revenue relies on them paying more?
The assumption behind this is that the loyalty or love created by putting the customer first creates a lifetime value that is greater than the short-term loss. However, this is often not the case, or is not possible to prove in the real world.
When this happens it can be dismissed as warm and fluffy marketing-speak.
This is a big mistake. "Customer-centric" should never be interchangeable with "create customer love", although sometimes giving your customers some love could be a part of it.
Know your customer and meet their need
My definition of customer-centric is "know your customer and meet their need". This is not warm or fluffy at all, and cannot conflict with an organisation's commercial goals.
Know your customer
So, how do you know whether your organisation is customer-centric? Well, I would start by being honest about whether you really know who your customers are. For example, who are your most valuable customers; what are they like; who are your most loyal customers; what do they need?
There are still brands who express their customers in broad buckets, such as "16- to 55-year-old women" or "mums". If you work with such a general group, it's hard to get to know them, other than on a most basic level. Compare this with "women over 60 who take regular holidays". This gives us a much smaller group to work with and makes it possible to develop a much better view of what they need.
So, to be customer-centric we need to reduce the number of people we reach, thereby allowing us to focus on a smaller group that is better understood. By doing this, we create the opportunity for greater relevance and resonance. It becomes simpler to identify customers' needs and create a memorable moment with them.
Digital has given us an opportunity to do just this. It allows us to dig into more data to understand who our valuable customers are, how they behave and what their needs are. It has created the possibility of switching from one campaign for 1m people to making 10 for 100,000, or even 1m messages for 1m people, experienced at the right time, in the right place and way. By definition, this is a truly customer-centric approach, based on customer need, not love. Love may grow between the brand and consumer, but it is not the starting point of the relationship.
Customer-centric in action
What does customer-centric look like in the real world? Let's take a look at Ryanair. Some might say the budget airline is far from an exemplar of a customer-centric approach, but I beg to differ.
Being customer-centric should be free from the trappings of service and benevolent acts
The Ryan family set up the company in 1985 with a share capital of just £1 and a staff of 25; 29 years later it carries 80m international passengers, which is 30m more than its nearest competitor. If you consider that Ryanair was built from the ground up and recognises that, for its customers, low cost trumps all other considerations, then it ticks the box of being deeply customer-centric.
In surveys, people say that they would pay a little more for better service. When it comes to their behaviour, however, the data tells a different story; they buy the cheapest flight. And Ryanair has always understood this customer need.
Being customer-centric should be free from the trappings of service and benevolent acts. And it is not a response to social or digital media, or a change in people's expectations of how brands behave. It is purely and simply about using data to know who your customers are and what they need.