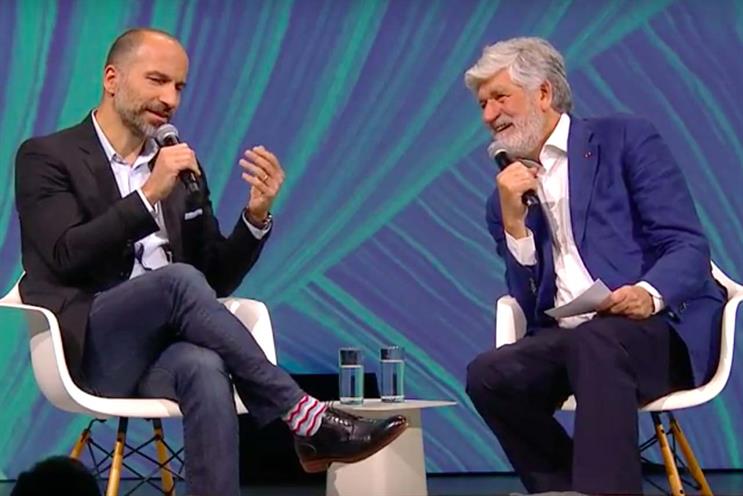 "Well... when you put it that way," Khosrowshahi responded with a chuckle. "But in all seriousness, the advice I give is to choose to work with people you respect and you can learn from; go where you can make a difference; and go to a place that is making a difference in the world. For me, the second and third rang true," the chief executive of Uber responded.
Uber was certainly in trouble, he conceded. It had lost its way in some things and he believed he could make a difference at a company that was reshaping the world's transport.
What Khosrowshahi hopes to bring to Uber from Expedia is a culture of progress with purpose. "Growth, but responsible growth. Not just to reshape mobility but in a responsible and partner-centric way," he said.
These partners range from Uber's drivers, who, as of yesterday, will receive sick pay and parental leave among other benefits, to cities which Uber will now partner with rather than fight with.
"The Uber experience is defined by the drive - but we weren't investing in our driver partners the way we should. We call them that, but we're not treating them that way. So we started to. First by including a feature in the app that allows for tipping, and then continuing to make the driver app experience better. Now, we thought it was the right thing to do to offer them the protection and security of benefits," Khosrowshahi said.
Looking far ahead into a future of self-driving and even self-driving flying cars, Khosrowshahi views it as a responsibility for Uber and other tech-led companies, to ensure that those displaced by automation are not left to suffer.
"As companies take the benefits of automation, we have to be responsible for retraining. There will be a transition. There will be displacement. We have to protect these workers during this period. Cannot be the sole duty of governments. We cannot rely on education to do this. It can't be diploma based. Companies have to work together to achieve this or we will have disruption," he said.