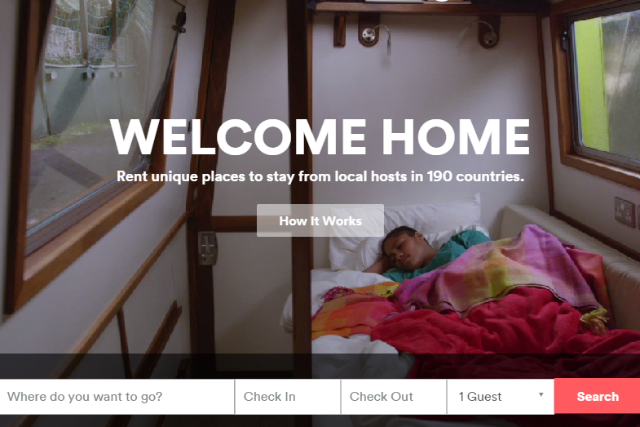 30 Weeks, a new program, is trying to add good design to that list, with a curriculum that hands designers the skills they need to found their own companies.
30 Weeks is backed by Google and launched out of design school Hyper Island. It gives 40 designers a crash-course in technology, business and venture capital.
The idea is that thirty weeks is enough time for new entrepreneurs to come up with an idea, find it doesn't work and pivot to a new idea, with the advice of CEOs, designers, engineers and venture capitalists along the way.
Program director Sveinung Skaalnes told Marketing: "Generally designers will have a high level of empathy, and they will often be trained to work with users and see the world through the eyes of users."
Skaalnes points to two successful companies that have designers on the founding team. Pinterest's co-founder, Evan Sharp, is a trained architect, and Airbnb's founder, Brian Chesky, who studied fine arts.
He said: "Airbnb's culture is influenced by the fact they had designers in the founding teams – designers influencing tech at all levels."
Reality of entrepreneurship
That's not to say it's easy for someone who has trained many years to be an architect (for example) to hit on the magic formula for building a killer app.
Arielle Shekel, a New York-born designer living in Israel, graduated from the pilot 30 Weeks program earlier this year.
She has already launched her design career with work for beer brand Tuborg, the Hebrew University of Jerusalem and fashion brand Martella, but joined the program to gain entrepreneurial skills in addition to her existing design abilities.
At 30 Weeks, she pitched "Ananas", the word for pineapple in almost every mainstream language bar English and Chinese.
The idea was to build a safe platform for kids to communicate and learn about new cultures online (pictured below).
While she is now convinced that designers ought to be at the founding table, the prospect of kicking off a business herself daunts her.
She told Marketing: "My difficulty, and that of other designers, is that we all love designing. Realising what building a business entails makes me question myself and whether I'm willing to give up things on the design side to do everything that's required."
Stephen Varady, a trained architect who joined the same program, is further along, launching a sneaker marketplace called Slang (image below).
Varady noted the difficulties of pursuing an idea with relatively little technical knowledge.
He said: "The first [project] was an internet-connected mirror – I was really interested in the idea that we carry around all this valuable data and information in our pockets, and how we make that present in the physical space without another piece of tech.
"A mirror could conceal information or display it when you wanted it to. But ultimately, the tech isn't there and people aren't ready for it, and it was too expensive."
Slang, he says, is more realistic, with a number of independent investors on board, including Buddy Media founder Mike Lazerow.
The 30 Weeks program costs $5,000, with the first applications opening on 8 July.
---
Recommended