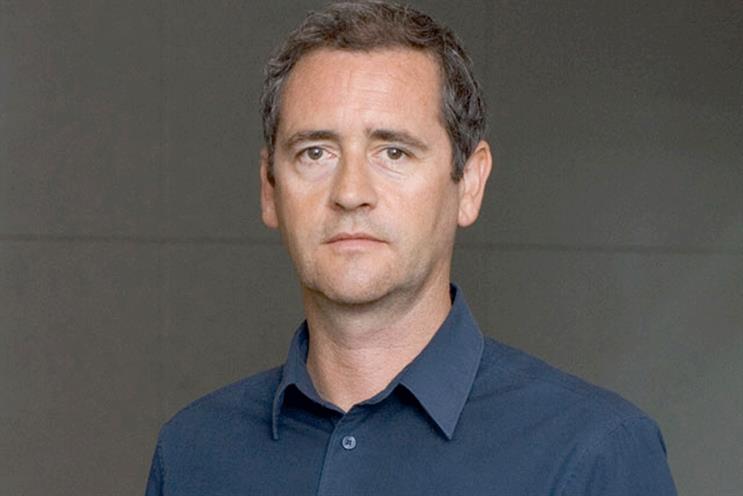 It's funny isn't it? Garage Door makers have one. So do the people who knock out beekeeping appliances. All those British edible pulse growers have one too, as do the fine folk who furnish us with extruded plastics.
Yet until now the UK's leading creative admen and women haven't had one at all… and I believe its something they are long overdue.
Today around 70 or so of the industries creative leaders will gather for the launch of ECDC, or the Executive Creative Directors Council to give it its full name.
So what is it? And why?
It all started a couple of summers ago on the sunny shores of the Côte d'Azur, one of the few places you see the aforementioned gathered in one place. My partner Rich [Richard Denny] and I casually floated the idea past a few other ECDs and it was obvious there was an enthusiasm for the notion.
And it was obvious to me that the idea would be welcomed by a wider group, when this January around 25 ECDs were gathered for a dinner hosted by Lindsey Clay, who runs Thinkbox. It was a very interesting night.
Some I'd met before, some I'd even worked with before, while others were new faces. Everyone there that night I know will agree that counter to what you may imagine, an awkward stew of ultra competitive and egotistical individuals, the night was in fact a genuinely warm and very informative gathering of like-minded souls.
Despite being surrounded by people all day this can often be a quite lonely job, with very unique pressures. And I think everyone there that night enjoyed it because suddenly all around you were people who you could share things with, people who knew exactly what you were talking about.
Within just the first hour of chatting I learned from someone what to watch out for when you move your agency to a new building. I learned some things about a new client who someone had previously spent several years working with. And I learned some things about a young creative team we were thinking of hiring.
And it's this, for me, that makes the formation of the ECDC so important. Just being together, chatting, sharing news, views, ideas and opinions as a group cannot fail to help us all individually in our day-to-day roles.
And we need all the help we can get. Remember that this group of people have arguably the greatest influence on the content of almost £14 billion worth of advertising in the UK alone, and help to shape the future of many of the worlds foremost brands.
There's been incredibly enthusiastic support for ECDC from almost everyone who is a creative leader of one the top 50 or so advertising and digital agencies. And from the director-general of the IPA, Paul Bainsfair, who also believes it's an idea whose time has come.
We thank them for their support and guidance and of course the lovely building we're holding our launch reception in.
So there we are. We're going to gather, twice a year, somewhere that isn't just another judging room. To conspire, gossip, drink some wine, check out each other's shoes. Perhaps hear a speech from someone very interesting.
At the very least we'll all learn something new, every time. And at its best it will be the perfect forum to voice important opinions and shape debate on the current and future direction of one of UK's truly world-class industries.