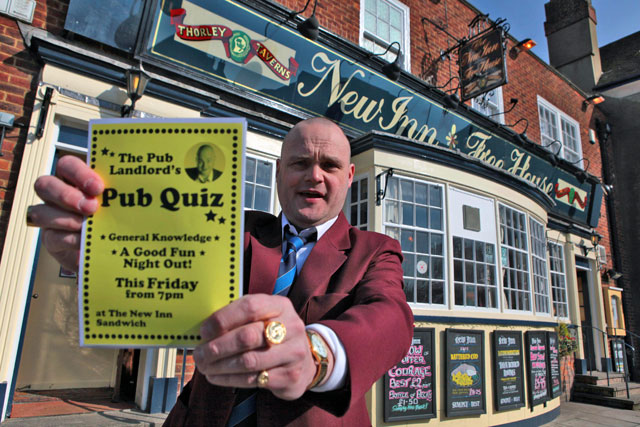 Marketing integration may have become a well-worn phrase in advertising circles, but the challenge of getting out aligned marketing messages in the most relevant, cost-effective way across a plethora of media channels is only getting bigger for most client marketers.
"It's not easy to define," Guy Hayward, the chief executive of JWT UK and chair of the inaugural BrandMAX Summit on the first day, says. "True integration goes beyond comms. It is now affecting the entire behaviour of brands."
With that in mind, a new two-day conference and networking event for senior marketers, run by Campaign's publisher Brand Republic Group in association with JWT and Ebiquity, will take place at the Altitude 360 venue in London's Millbank Tower on 21-22 September.
The keynote speakers at the event include Andy Street, the managing director of John Lewis Partnership; Nina Bibby, the global chief marketing officer of Barclaycard; Richard Hudson, the marketing director of BMW Group UK; Gurmej Bahia, the director of global customer marketing at Expedia; Effective Brands' Simon Clift, the former chief marketing officer at Unilever; and Michael Kassan, the chairman and chief executive of MediaLink. The issues under discussion will range from globalisation and technology to ROI.
"The marketer's biggest challenge is deciding where to spend their money," Hayward says. "It has been said that there have never been more ways to reach a target audience, but it has never been as hard to connect with them."
When integration works
To highlight the people with some of the answers, Campaign has picked award-winning examples of integrated marketing and advertising to present at the event. Delegates will hear from Nike (winner of the Film Grand Prix at Cannes this year), Walkers (winner of a Creative Effectiveness Grand Prix), Yeo Valley (winner of the 2011 Marketing Society Awards for Excellence Grand Prix), Tourism Queensland and Gatorade, as well as the respective agencies - Wieden & Kennedy, Abbott Mead Vickers BBDO, Bartle Bogle Hegarty, SapientNitro Australia and TBWA\Chiat\Day Los Angeles.
In a commercial world where effectiveness and value have never been more important, BrandMAX will offer marketers the inspiration and advice to help deliver both. Through these speakers, and a series of "thinking out loud" sessions with leading creative figures including the agency founders Mark Eaves of Gravity Road, Andy Sandoz of Work Club, Carl Johnson of Anomaly and Charles Vallance of VCCP, the ingredients required for successful brand optimisation, including integration, data, creativity, making best use of owned media, achieving ROI and going global, will be evaluated.
The five case studies will demonstrate how this demands new levels of creativity and will show how creative thinking can not only win attention, but also improve the bottom line, driving sales and market share.
Yeo Valley's campaign went against the grain of its usual work. Similarly, Walkers took the unusual step of "taking over" a town (Sandwich in Kent) in its campaign to convince consumers that sandwiches were improved by the accompaniment of a packet of crisps.
"The opportunities are the most exciting they have been for decades," Johnson says. "However, they are also pressurising fundamental issues such as what creativity really means; what is and isn't media; and what is the correct balance between continuity with the fundamentals and innovation."
In the Walkers campaign, the brand and its agency, AMV, sought to dazzle Sandwich residents with celebrity-led events, promoting its activity online and through Twitter. Walkers beat its target of 15 per cent sales growth, recording an impressive 26 per cent rise.
"That sandwiches and crisps go together is blindingly obvious," Adam Tucker, the AMV managing partner, says. "We had to prove it, to challenge behaviour and the retail trade, hence the importance of creating a brand experience. Campaigns must have highly engaging and entertaining content that people will interact with and share."
The Walkers campaign also provides compelling evidence for the benefits of taking proper advantage of owned media - in this case, footage of events in Sandwich.
The fame factor
On the Wednesday evening of the summit, Brand Republic will officially launch its Hall of Fame, which celebrates brands, businesses and people with a track record in advertising and marketing innovation. Innovators in the industry will be inducted into Brand Republic's Hall of Fame following a public vote. Businesses that have been shortlisted include Fallon, Dare, MediaCom, Mother, John Lewis Partnership, Honda, Cadbury and Marks & Spencer.
Looking to the future, the worlds of advertising and media may be in flux but they offer opportunity, as Bahia will explain as he looks at what consumers are doing and how brands can find out and react.
"In the world I come from, there has always been a good understanding of what you spend and what you get back. In the offline world, it has not always been that way," Bahia says.
Clift takes on the global implications of brand-building in the digital world in his keynote speech, while Kassan will explain in his "Wag the dog" address why California's Silicon Valley will determine the future of advertising and marketing.
Silicon valley leads the way
This presents a big challenge to all agencies, Kassan believes: "The challenge to the agencies is clear. It's not just a challenge to the agencies - it's across the board. It's a challenge to the buyer, it's a challenge to the seller and it's a challenge to the agency partner. We need to find one thing as fast as we can: a common, acceptable measurement standard."
Kassan adds: "Our recent report, Make Measurement Make Sense, attempted to align the interests for publishers, clients and agencies to try to agree - as close as we could without trying to boil the ocean - one standard measurement that you could use cross platform. The sooner we can get there, the sooner that accountability, at least, will be an accepted standard for out-ofhome, broadcast, online, wherever, whatever and however."
Overall, the message must be that it's a complex world, but there are answers. But forget the changing consumer at your peril. In an age of social media and phone-hacking, public opinions and response pose a bigger challenge than ever.
As Nick Manning, the managing director of Ebiquity, who chairs the event's second day, says: "It's not brands telling consumers what to think any more. Brands have to consider how consumers view them and what they say about them 'behind their back'."
Philip Smith is the head of content solutions at Brand Republic Group.
BRANDMAX ESSENTIALS
The Hall of Fame www.brhalloffame.com, in association with LBi, will have its official launch at BrandMAX's gala dinner on 21 September. Campaign readers can vote for those already on the shortlist or nominate candidates they believe should be included.
Delegate places are going fast, but if you would like to take part in BrandMAX, please contact celia.miranda@haymarket.com (tel: 020 8267 4919) immediately.
BrandMAX 21-22 September 2011 Altitude 360, Millbank Tower, London www.brand-max.net