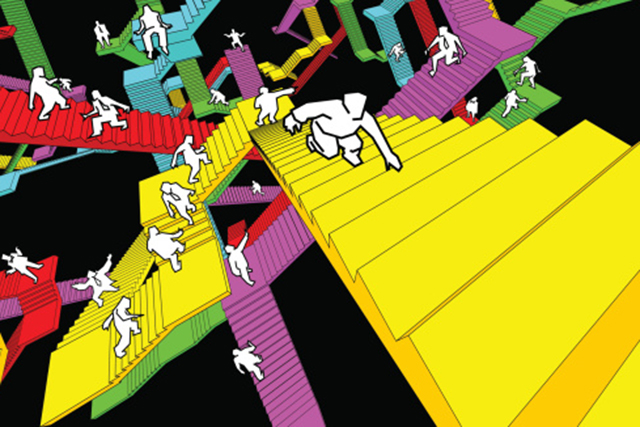 Experiential marketing was born to disrupt, to create stand-out. In a multi-layered world of one-dimensional communications, it breathed life into brands and introduced a human element to communications.
But, as a discipline, is traditional experiential becoming less relevant today where, ironically, experience is everything.
The world has caught up. In today's mobile and social environment where the next status update and Instagram is king, consumers are constantly on the search for their next shareable experience.
Live for the moment
People no longer go to festivals to see their favourite bands. They go for everything that Glastonbury, Bestival and Wireless have to offer from sideshows, to comedy, to circuses, to shopping opportunities and more. It's the experiences that they'll have along the way, not just the music itself.
Retail has grown up. With the likes of Hollister taking the act of buying a t-shirt to new levels and Westfield developing destination environments that you can spend the weekend in, shopping, and where you do it, has developed.
Sport is not just about the game. The half-time show has crossed the pond and is fast becoming a staple feature across different sports. You only need look at the IPL to see how cricket, that most conservative of games, has cottoned on to the power of the consumer experience.
But you can't help feel that experiential hasn't responded to these changes. It's lost its way. You just need to spend a Saturday morning at your nearest shopping centre to witness yet another example of an FMCG brand 'driving trial' with an insipid sampling campaign, or a mobile provider giving you a lacklustre demonstration of new tech to realise that the discipline is drowning in an overwhelming tide of other experiences.
Be bold
So where does the discipline go from here? We need to be more strategic in our approach and realise that experience is what consumers are demanding today. It's not about one-off, tactical activities that drive a short-lived peak in sales. It's about how we can genuinely engage our consumers and becoming loved by them.
How can we get them to seek us out, discover our new output and share our brand stories? We must embrace what consumers are expecting and go back to what was great about 'live' communications in the first place. Be bold, daring, dangerous, provocative and surprising. We need to push brands and clients to be braver and put less emphasis on simple metrics such as sample numbers and footfall against a few weekends' worth of activity.
In a world where content leads, brands succeed when people discover and share their output. Let's take experience marketing out of the tactical toolkit, be more strategic in how we use it and damn well be braver.
Marketers should ask themselves this - what would they prefer from their next experiential brief: a few thousand product trials over a weekend or becoming the next most talked about brand in schools and offices up, down, and beyond, the country?
Read next